8 Stress Relieving Outdoor Activities that'll bring you closer to Solitude
A little time alone in nature can have a tremendous effect on your mental and physical health. Scholars and researchers working in the field of wilderness therapy and environmental psychology, have shown that time outdoors can benefit you in many ways.
Swiss psychologist and psychiatrist, Carl Jung in a letter to his friend written on May 30, 1957, penned– Solitude is for me a fount of healing which makes my life worth living. Talking is often a torment for me, and I need many days of silence to recover from the futility of words.
Spending some quality time outdoors can have a calming effect on your brain. This therapeutic exercise relieves stress and restores attention. Because it takes place in awe-inspiring natural settings, which bewitches you to surrender yourself to the moment. If you two want to avail the benefits of solitude, check out 8 stress relieving outdoor activities for achieving solitude.
1. Walk in the woods:
Take a break from the pesky crowd and the constant jibber-jabber of peeps. Make your way through the secluded woods by following the lone trail, that leads towards tranquillity.
Sit where you please and listen to the careless whisper of the leaves. Touch the dew-kissed grass and let each moment beautifully unfold itself. This will bring you closer to nature and it's mysticism- the feeling of oneness.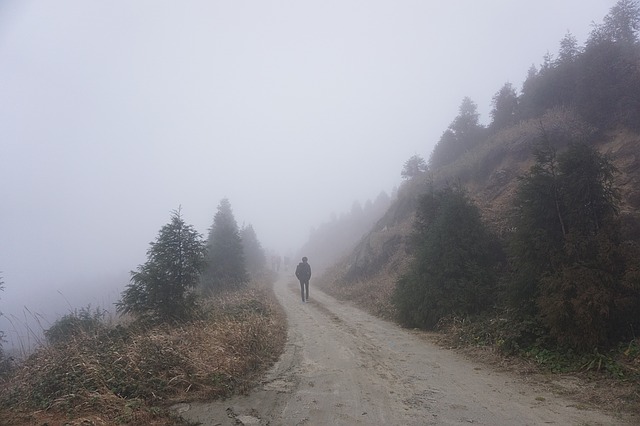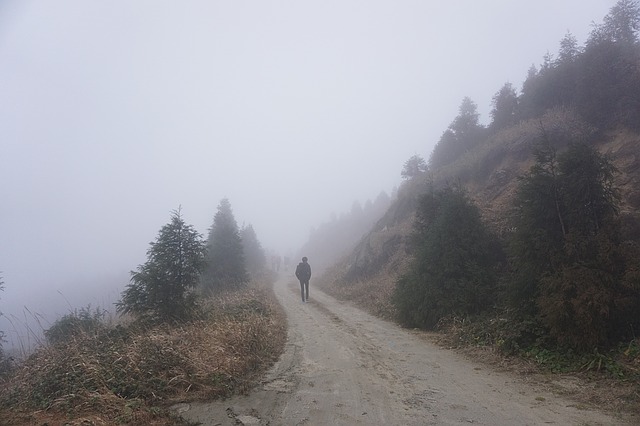 2. Hug a tree:
Every life form that thrives on this planet is hustling to save its entity, be it nature, animals or humans. Since we all are interconnected to each other for our survival. The co-dependence unites us and brings us closer to each other.
If you haven't felt the connection yet, then go out and hug a tree. Touch the bark and feel its core. This soulful experience will make you feel the life that breathes in the tree.
A quick fact on the Importance of trees:
Here in my community (the hill folk of Uttarakhand), trees have always been revered for their role. Since they give us food, shelter, fuel, fresh air, bring rainfall and even serve as a source of livelihood (timber collectors).
During 1970, a non-violent protest was held in a hush village of Chamoli, Uttarakhand. Wherein, trees were being fell down for commercial purpose. Thereby causing ecological imbalance in the mountain region of Garhwal.
Do you know how they protested against commercial logging? By hugging trees.
Women along with their kids embraced the trees, not fearing being chopped off by the chainsaws. This silent protest gained momentum. It went on to become a rallying point for many future environmental movements around the world. This famous forest conservation movement was named Chipko Andolan, the Hindi word "chipko" means to embrace.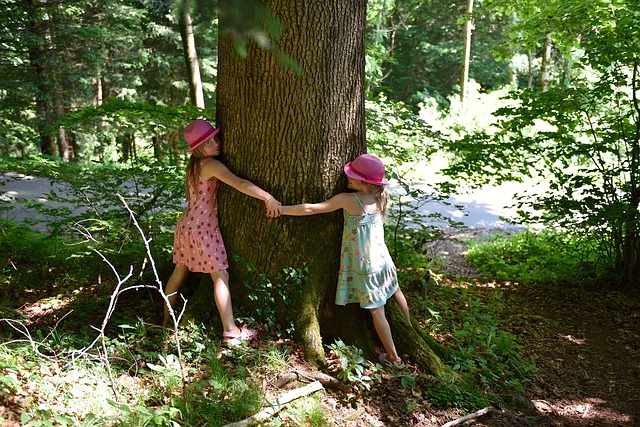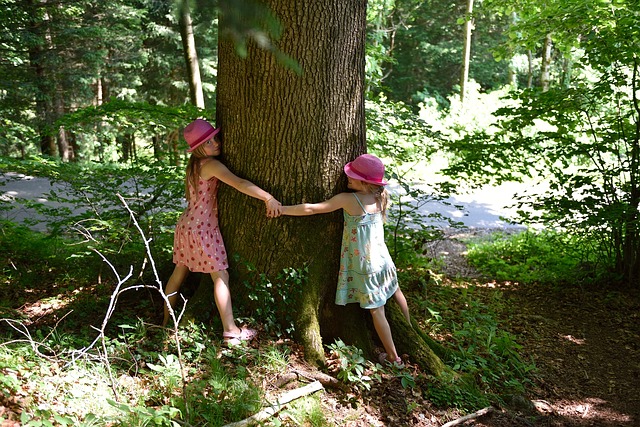 3. Listen to the song of the river:
Nature composes the best music. To enjoy that, break free from the daily monotonous routine, and listen to the song of the placid streams. Put your feet in the river water and feel its chilliness.
By doing so, you'll develop a taste for the mellifluous music created by nature. Not to forget, this is one of the best stress-relieving outdoor activities for attaining solitude.
I choose to listen to the river for a while, thinking river thoughts, before joining the night and the stars. – Edward Abbey
4. Watch the playful activity of Birds:
Sometimes too much of talking can ring the siren in your head, causing a headache. Therefore, a little bit of time alone with nature is like a drop of elixir. So hit the jungle or even your veranda or backyard and enjoy bird watching. Stay still and don't disturb the environment around you.
Sink in with the natural rhythm of the jungle and listen to every call of the wild. Hear the birds sing and try to recognise them, look at their behavioural and nesting pattern. Admire their salient features and watch the flying beauties take off into the blue sky.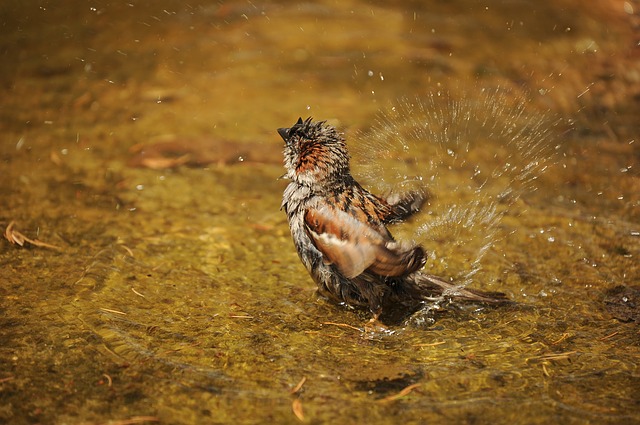 5. Stay calm and cherish the silence:
There is immense pleasure in cherishing silence. So explore a lesser known trail and find a focal point in the wilderness, where you can gaze. Sit back and relax, enjoy the wind combing your hairs.
Once you have experienced the beauty of silence, you won't go back to the old ways. Quoting the words of the famous Sufi poet, Rumi, "Listen to silence. It has much to say."
Also check out: How to achieve Solitude in a World full of Clamour
6. Meditate in Fresh Air:
Take help of mindfulness to relieve stress and feel the blissful state of solitude.
What is Mindfulness?

Mindfulness is the self-regulation of attention with an attitude of curiosity, openness, and acceptance. It will train your mind to be aware and focussed at the same time. For that, you need to go out and meditate in the open.
This peaceful activity will bring mental and emotional stability in life. So become a nature child and chase the invigorating winds. Now breathe in and out with the sound of Om (Aum).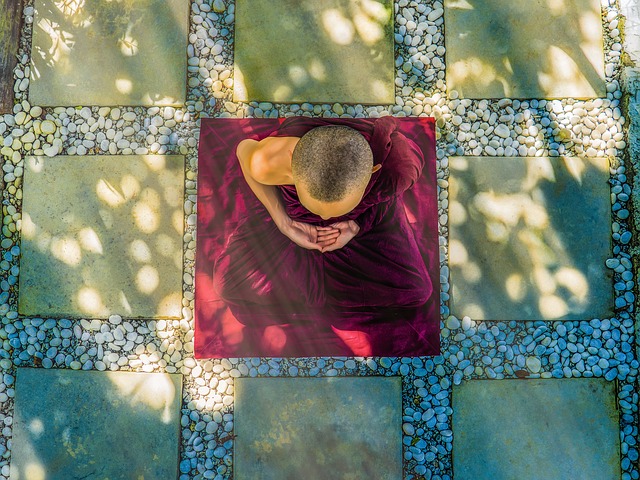 7. Find a quiet spot in nature and observe:
Since we live in an age where we are constantly bombarded with visual information, be it virtual or real. Therefore, we have developed a taste for visual literacy. As ideas, opinions are served to us, without being spoon fed.
This allows us to use our mental ability to find answers to the questions. Hence, engaging in observation activities can help us in navigating our way through this visual lifestyle. To enhance this skill you can try these two exercises:
a) Nature Observation Study (Learning from Nature):
Take a U-turn and follow the road less travelled. Make your way through the dense thickets and touch the bark of deodar, pine, and rosewood. Identify the tree, focus on the leaf shapes and notice the growth marks on the branches.
You can also grow some medicinal plants at home such as turmeric, tulsi and sage, which you can study and consume as well.
Don't leave out the tiny insects as they are an important part of many ecosystems. They aerate the soil, pollinate blossoms, control plant and insect pests, and also act as decomposers. So engage in a few simple watching and hatching projects, which you can carry out in the solitary surroundings of nature.
b) Sensory Observation (Your awareness in  Surroundings):
Observe nature to develop a sacred bonding with it. Have a sensorial taste of the natural world. Allow the love to grow by absorbing the physical reality. Drink the fresh water from the spring and feel its richness.
If you don't want to go far, then observe in the periphery of your home. Notice the wind direction and how it feels on your skin. This will help you to to gain consciousness of the world around you.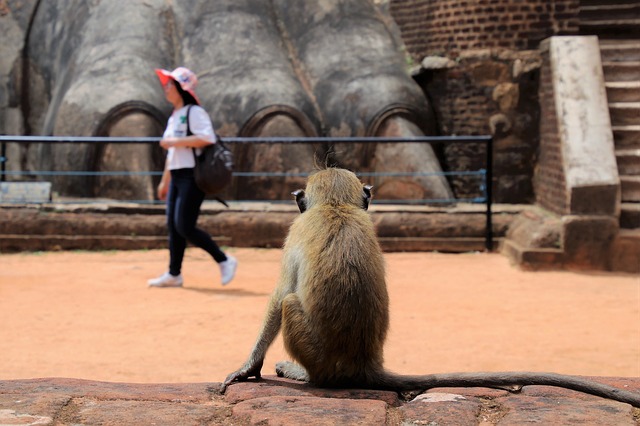 8. Express Gratitude for what you see and feel:
Once you find a spot, from where you can savour a nice view. Sit calmly and take deep breaths. When you are able to shift your focus from all kinds of thoughts, look at the beauty surrounding you. The lofty trees swaying with the gust of the winds and birds showcasing their aerodynamic skills.
Appreciate their existence by expressing gratitude for them. This will not only relieve the stress from your mind. But will bring you closer to solitude and improve your mental health.
Robert A. Emmons, Ph.D., a leading gratitude researcher, has conducted multiple studies on the link between gratitude and well-being. His research confirms that gratitude effectively increases happiness and reduces depression.
A little gratitude goes a long way when it comes to your psychological health. Since it reduces a multitude of toxic emotions, ranging from envy and resentment to frustration and regret.
You may also like:
Let thy spirit be high in love. Namaste