50 Romantic Love Quotes by Famous Authors that'll Warm your Heart
Romantic Love Quotes by Famous Authors that'll Warm your Heart
Writers are thought to be sane as they can reciprocate their feelings well. But that isn't the case, because they too are immature when it comes to love.
At times they feel guarded and the other times, they let lose the sail and flow in the direction of the winds. Following the path where their heart wanders, hooking them onto that delightful feeling.
Sometimes making them confused, and the other times making them bewildered, by the thought of love.
So here are 50 romantic love quotes by famous authors, that'll assure you— everybody is naive when it comes to love.
1. It doesn't matter who you are or what you look like, so long as somebody loves you. — Roald Dahl, The Witches
2. I was about half in love with her by the time we sat down. That's the thing about girls. Every time they do something pretty…you fall half in love with them, and then you never know where the hell you are. — J. D. Salinger
3. Tis better to have loved and lost than never to have loved at all. — Tennyson
4. True love is like ghosts, which everyone talks about and few have seen. — Francois de La Rochefoucauld
5. A woman knows the face of the man she loves as a sailor knows the open sea. — Honore de Balzac
6. If you live to be a hundred, I want to live to be a hundred minus one day so I never have to live without you. — A. A. Milne
7. To love oneself is the beginning of a lifelong romance. — Oscar Wilde
8. Heard melodies are sweet, but those unheard are sweeter. — John Keats
Check out: How to keep a Relationship on with a Loner
9. To love another person is to see the face of God. — Lawrence Durrell
10. Love: the irresistible desire to be irresistibly desired. — Mark Twain
11. Love lets you find those hidden places in another person, even the ones they didn't know were there, even the ones they wouldn't have thought to call beautiful themselves. — Wild Awake by Hilary T. Smith
12. But you've slipped under my skin, invaded my blood and seized my heart. — Poison Study by Maria V. Snyder
13. I never loved you any more than I do, right this second. And I'll never love you any less than I do, right this second. — Beautiful Creatures by Kami Garcia, Margaret Stohl, Romantic Love Quotes by Famous Authors
14. Sometimes I can't see myself when I'm with you. I can only just see you. — Tiger Lilyby Jodi Lynn Anderson
15. I knew the second I met you that there was something about you I needed. Turns out it wasn't something about you at all. It was just you. — Beautiful Disaster by Jamie McGuire
16. The greatest happiness of life is the conviction that we are loved; loved for ourselves, or rather, loved in spite of ourselves. — Victor Hugo
17. If you press me to say why I loved him, I can say no more than because he was he, and I was I. — Michel de Montaigne
18. How far away the stars seem, and how far is our first kiss, and ah, how old my heart. — W.B Yeats
Check out: 10 Funny yet Positive Things that Happen when a Relationship turns Old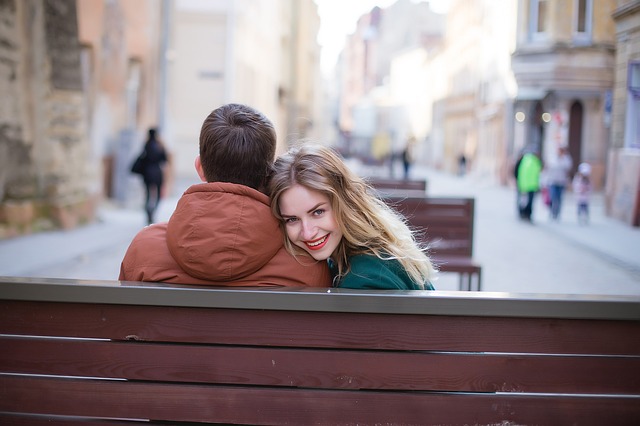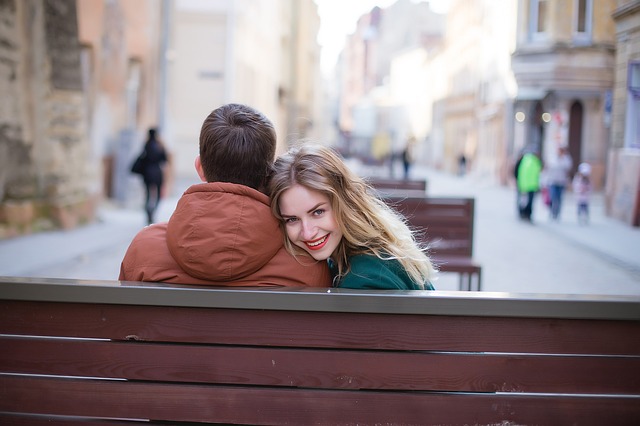 19. A loving heart is the truest wisdom. — Charles Dickens
20. I like not only to be loved, but also to be told I am loved. — George Eliot
21. We loved with a love that was more than love. — Edgar Allan Poe
22. The one thing we can never get enough of is love. And the one thing we never give enough of is love. — Henry Miller, Romantic Love Quotes by Famous Authors
23. I believe in the compelling power of love. I do not understand it. I believe it to be the most fragrant blossom of all this thorny existence. — Theodore Dreiser
24. The way to love anything is to realize that it may be lost. — G. K. Chesterton
25. To say 'I love you' one must first be able to say the 'I'. — Ayn Rand
26. Blessed is the influence of one true, loving human soul on another. — George Eliot
27. A very small degree of hope is sufficient to cause the birth of love. — Henry David Thoreau
28. What Is Love? I have met in the streets a very poor young man who was in love. His hat was old, his coat worn, the water passed through his shoes and the stars through his soul. — Victor Hugo
29. I have been astonished that men could die martyrs for religion – I have shuddered at it. I shudder no more – I could be martyred for my religion – Love is my religion – I could die for that. — John Keats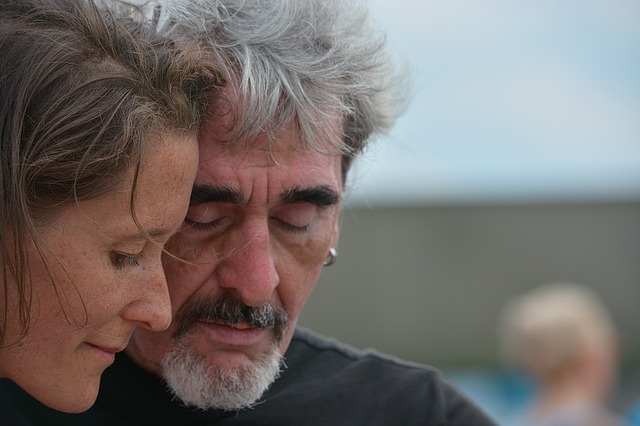 30. There is no remedy for love but to love more. — Victor Hugo
31. The supreme happiness in life is the conviction that we are loved. — Leo Tolstoy
32. We are not the same persons this year as last; nor are those we love. It is a happy chance if we, changing, continue to love a changed person. — W. Somerset Maugham
33. Love: the irresistible desire to be irresistibly desired. — Mark Twain
34. To love someone is to see a miracle invisible to others. — Francois Mauriac
35. We don't see things as they are. We see things as we are. — Anais Nin
36. Keep love in your heart. A life without it is like a sunless garden when the flowers are dead. — Oscar Wilde
37. We're born alone, we live alone, we die alone. Only through our love and friendship can we create the illusion for the moment that we're not alone. — Orson Welles, Romantic Love Quotes by Famous Authors
38. Goodbyes are only for those who love with their eyes. Because for those who love with heart and soul there is no such thing as separation. — Rumi
39. You don't love because: you love despite; not for the virtues, but despite the faults. — William Faulkner
Check out: How to Deal with Rejection in Love like a Mature Individual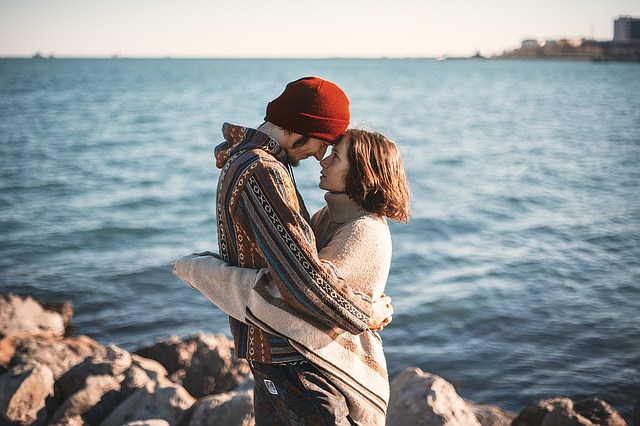 40. I have learned not to worry about love; but to honor its coming with all my heart. — Alice Walker
41. When I am with you, we stay up all night. When you're not here, I can't go to sleep. Praise God for those two insomnias! And the difference between them. — Rumi
42. In the flush of love's light we dare be brave and suddenly we see that love costs all we are and will ever be. Yet it is only love which sets us free. — Maya Angelou
43. Love consists of this: two solitude's that meet, protect and greet each other. — Rainer Maria Rilke
44. Love is like the wind, you can't see it but you can feel it. — Nicholas Sparks
45. Love is the voice under all silences, the hope which has no opposite in fear; the strength so strong mere force is feebleness: the truth more first than sun, more last than star. — E.E. Cummings, Romantic Love Quotes by Famous Authors
46. Love is the answer to everything. It's the only reason to do anything. If you don't write stories you love, you'll never make it. If you don't write stories that other people love, you'll never make it. — Ray Bradbury
47. Love is a smoke and is made with the fume of sighs. — William Shakespeare
48. Who, being loved, is poor? — Oscar Wilde
49. Love does not begin and end the way we seem to think it does. Love is a battle, love is a war; love is a growing up. — James Baldwin, Romantic Love Quotes by Famous Authors
50. Love is that condition in the healing spirit so profound that it allows us to forgive. — Maya Angelou
If you liked these 50 Romantic Love Quotes by Famous Authors that'll Warm your Heart…. then you may also like:
Let thy spirit be high in love. Namaste