80 Flirty Texts to Make Your Lover or Crush Feel Special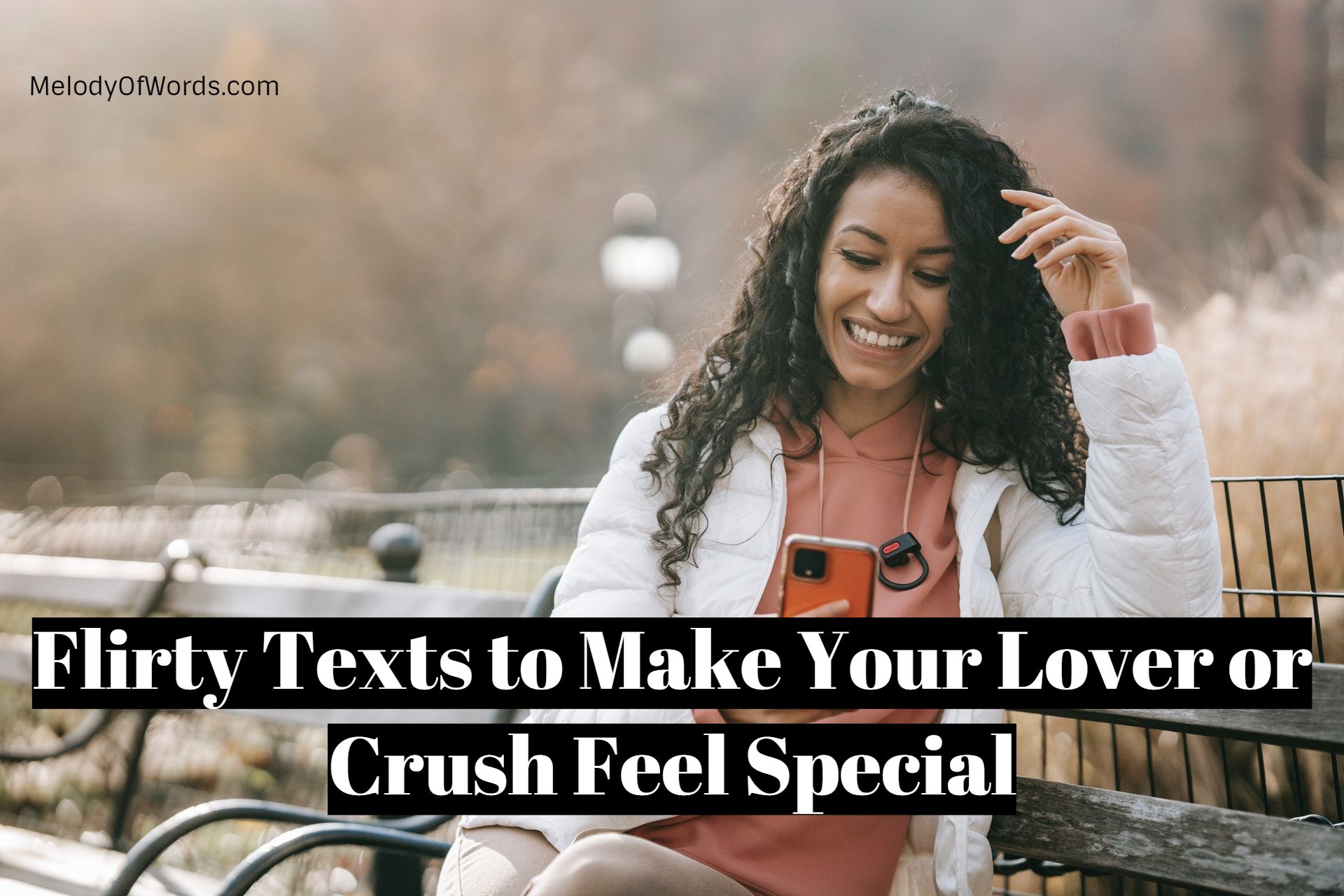 Flirting when done right can convey your message with ease to the one, on whom you are crushing badly. You don't have to take long steps or hide your feelings, until you muster up the courage to dart your feelings to her.
Therefore, by playful flirting, you can express your desire to be with your crush and let her know, that you are interested in having a relationship with her.
But as we know flirting is not an easy task, it requires you to be gentle, playful and respectful towards your crush. One wrong move and you are no longer in her good books. So do not rush it's not a game, if you want to win her heart, then you must spoil her with your love.
Women adore men who are spontaneous, expressive, and true about their feelings. So pour your heart out by sending her some cute flirty texts, which makes her blush.
If you aren't good at texting then don't worry we have covered it up for you. You can try some of these sweet flirty texts, that will make her feel special.
Girls can flirt too and there's nothing wrong with it:
Shout out to the girls, who are thinking flirting with men is bad and they might judge them. Nobody will judge you, in fact men like women, who are clear about what they want and show interest in them. Especially, introverted guys love when women take the first step, as they feel hesitant to do so.

So girls, don't miss an opportunity to find your love and be confident about yourself. If you feel shy to open about your feelings to your man crush, then shoot these flirty texts towards him. He will surely respond to you with a cute text. Don't overthink and check out these 80 Flirty Texts to Make Your Lover or Crush Feel Special.
80 Flirty Texts to Make Your Lover or Crush Feel Special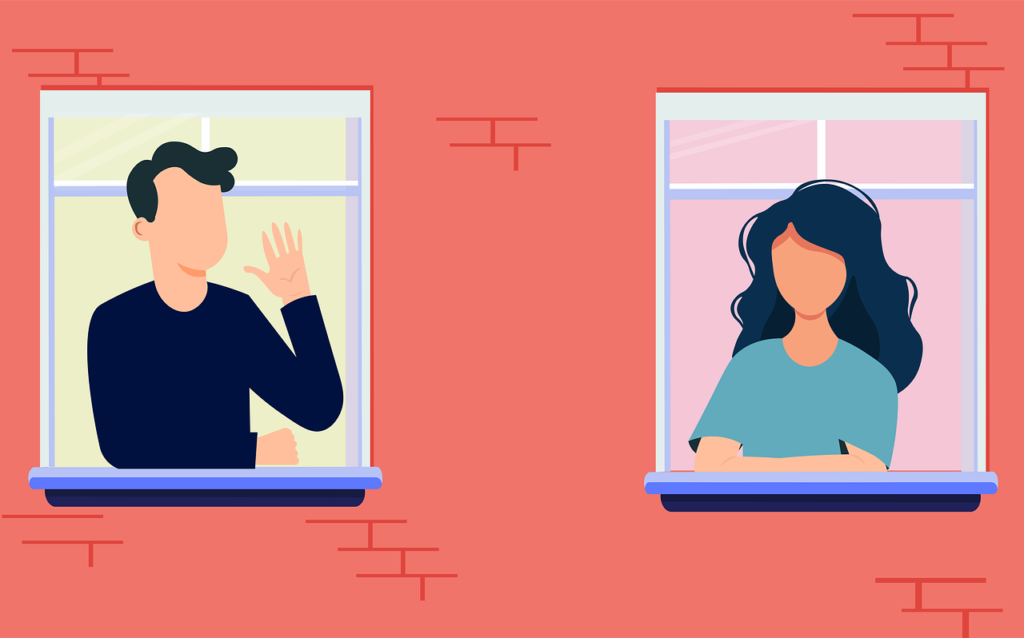 Cute Flirty Texts:
1. My bed smells like you, but I'm worried the smell is fading fast. How soon can you make it back?
Perfect flirty text to tell your boo, that you miss being all cuddly.
2. Let's play phone games! If I win, you take me out. If you win, I take you out. ~ Flirty Texts
This ones especially for those, who can pull it off. As it'll disclose how badly you want to go on a date with her.
3. I'd like to take you to the movies, but they don't let you bring in your own snacks.
This is one such flirty text, that you can share with your long term girlfriend to tell her how sexy she is.
4. Can you send me a selfie? I just want to show my mom what my future partner looks like.
Wanna notch up your flirting game, then send her this to let her know that, you are serious for her.
Also Read: Literotica: How to Use it Without Getting Addicted to It
5. So I already got your number, what's next? ~ Flirty Texts
Send this to your crush to show your interest. Because you don't want to stay like a random contact number on her phone, without getting an opportunity to take it further.
6. I guarantee you, I'm not flirting with you. I'm just being extra nice to someone who's extra attractive.
A perfect flirty text to appreciate her beauty.
7. I just finished a book I know you would love. You should come over to pick it up. ~ Flirty Texts
Be a little creative, if you want to invite your crush to your place, and this flirty text will do it for you.
8. Hey, are you at the mall right now? I think I see you, but it might be some other incredibly attractive person.
If she fails to see how beautiful she is and always complains about her looks. Then make her feel special by sending this cute text to let her know that she is a stunner.
9. I'm making the first move when it comes to texting, so I'm expecting you to make the first move when it comes to kissing.
Sometimes being a little naughty can kick start an intense romance. So use this flirty text when you know she is enjoying your attention.
10. I was going to wait another day or two to text you, but I can't wait that long to talk to you.
Tell her that you are addicted to her with this cute flirty text.
11. I wanted to ask you out, but I figured I'd start by sending you a text. ~ Flirty Texts
Muster up the courage to ask your crush out, by sending this text to her.
12. I don't really have anything to talk about, but I still want to talk to you, so… Hi!
Don't stop yourself from speaking your heart out. Because sometimes being honest with your feelings can ignite her interest in you and it will help you to keep the conversation afloat.
Don't Miss: 17 Time Tested Tips on How to Flirt Like a Gentleman | Essential Guide to Flirting
13. I can't figure out if I should start this conversation with a compliment, a horrible pick-up line, or a simple "hello." You choose.
This one can be used as a conversation starter.
14. I had a dream about you last night. I'd tell you what happened, but it's way too inappropriate.
As a word of caution, this text is safe to use only if you are sending it to your girlfriend or boyfriend.
15. I'm watching a romcom, and the main character looks exactly like you. Except, not nearly as cute.
When little things remind you of your crush, then remember you are in love. So spoil her with your love by sending this cute flirty text.
16. You know what would be even better than a text back? An invitation to dinner.
Approve your dinner-date with your crush with this flirty text.
17. Now that I've officially texted you, I'm going to be obsessively staring at my phone, waiting for it to beep, so don't keep me waiting.
This is how you flirt while being humorous.
18. "What would we be doing if we were together right now?"~ Flirty Texts
Ask your crush, how they would like to spend time with you.
19. I just happened to do some shopping today. Do you want a peek at some new lingerie I bought?
Tease him to leave for home early from work with this flirtatious text.
20. "I can't focus at work because I'm just thinking about all the things I'm going to do to you later."
Spice up the chemistry between you two by sending this flirty text to your bae.
Sweet and Adorable Flirty Texts: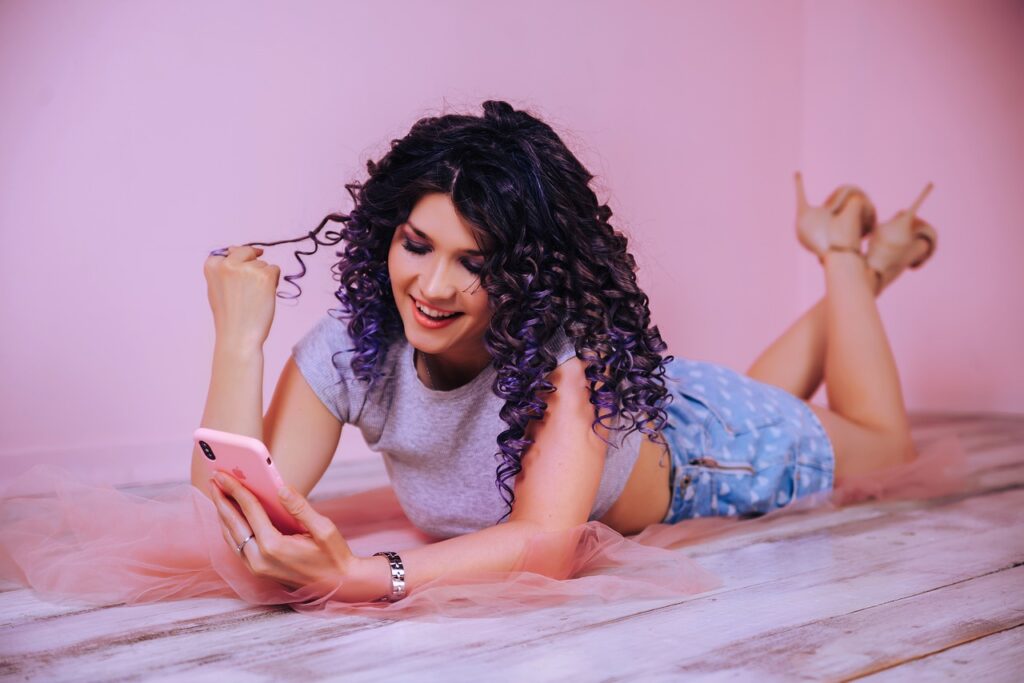 21. Knowing you is making me want to be a better person.
Let him know that are becoming better day-by-day in his company.
22. Just wanted to let you know you were in my dreams last night.
This flirty text will bring a smile on his face.
23. Each day you're in my life is a wonderful one. ~ Flirty Texts
Appreciating your boo is a good thing to do. So do it frequently.
24. I'm smiling just thinking about getting to see you later.
Having butterflies in your stomach before meeting her is cute, isn't it?
25. They say that there are no perfect girls, but you come pretty damn close.
Make it loud and clear that nobody can replace her.
26. Today is a gorgeous day, and the only thing that could make it better is having you by my side.
Giving positive messages strengthens your relationship. So keep telling her that everyday with her is like a blessing.
27. My day would've been a lot better if I'd gotten to spend time with you.
Together, forever!
28. Every time I have a bad day, talking to you makes me feel 1000 times better.
This is what being in love feels like.
Also Check Out: 40 Best Flirty Lines to Make Her Blush
29. You're without a doubt the best thing that's happened to me in a long time. ~ Flirty Texts
Amen!
30. I don't have anything new to say, but I just wanted an excuse to message you.
Tell him that he is irresistible with this flirty text.
31. Forgive me for being super cheesy, but when I wake up, you're the first person I think about each day.
Talk about true love and this is it.
32. We just spent the whole day together and you know what? I still want to see you.
Can't get enough of you!
33. I'm counting down the hours and minutes until I get to hold you again. – Flirty Texts
Send this cute flirty text to tell her that you miss her.
34. Whenever I get a message from you, I break into a huge, goofy grin.
35. I miss the person I am when we're together. You make me better.
This is the pure definition of a healthy relationship.
36. I can hear you on your call in the next room. When you're done, get in here for a few minutes so I can show you how much I miss you.
Tell her that you can't stay without her.
37. You know what, I feel like such a lucky man getting to know you. ~ Flirty Texts
Don't stop yourself from praising your queen.
38. I just want you to know how much you mean to me.
Be creative and don't leave a chance to make him feel like a king.
Flirty Texts to Turn up the Heat a Bit: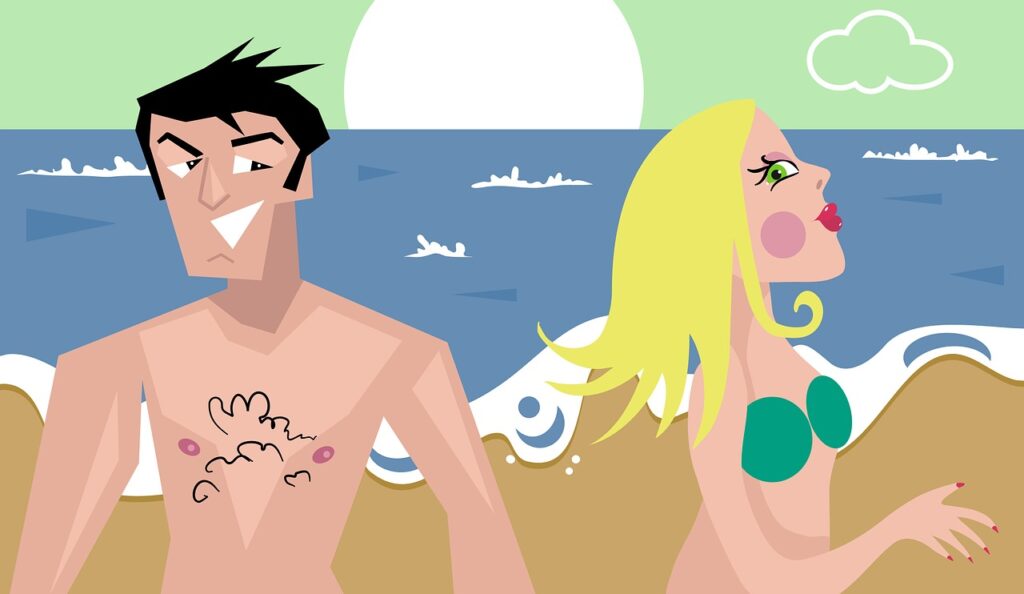 39. "Thinking about you. Hoping I get lucky later with a kiss — and maybe more."
Who knows when it's your lucky day.
40. I want to unwrap you tonight, like the perfect surprise gift. ~ Flirty Texts
Tell her that, she is yours and you feel delightful about it.
41. I want to wake up in the middle of the night with your mouth on mine.
Oops! This is some hot stuff 😉
42. I just wasted a lot of water in the shower because I was thinking about you the whole time.
This one is cute. It seldom happens that whenever we think about our special one, we forget what we were doing. Share this one with your beau, as it will draw a big smile on her face.
43. I forgot to tell you this morning, but I had a dream about you. Can't wait to tell you about it later.
*CENSORED*
Also Read: 50 Best Romantic Love Quotes for Her that'll Make her Say Awww!
44. The only thing that I couldn't ever hope to resist in this life is your lips.
Another hot flirty text for couples.
45. I'd walk a thousand miles just to touch you tonight.
Because I love how your skin feels against mine.
46. I can't stop thinking about how amazing you looked last night. I couldn't keep my eyes off you.
47. Don't work too hard, baby. I want you to have plenty of energy for me later. ~ Flirty Texts
Another flirty text to surprise your boo with…..
48. I'm sorry you're having a rough day. Let me make it up to you tonight.
This one will probably raise up the temperature 😉
49. I miss the feeling of your body on mine. Can we remedy that tonight? ~ Flirty Texts
This is how couples who are attracted towards each other feel like.
50. I have to admit that I really love your lips. I wish I was feeling them all over my body right now.
51. You see, I'm like a Rubik's Cube. The more you play with me, the harder I get.
52. I have a perfect night all planned out for us. Can't wait to see you.
Keep surprising your boo because he deserves it.
53. Tonight, I want you all to myself. Every other night, too. ~ Flirty Texts
Because you are mine and I am yours!
54. I love the way you taste.
You are my best flavour.
55. I'm imaging your hands running through my hair right now. ~ Flirty Texts
Whatever you do to me, it makes me feel good.
56. Honey, tonight let's take it slow so we can really enjoy every inch of each other.
57. I am sending you to an island full of kisses on a sea of love!
This is one such cute flirty texts, that will bring a 1000 watt smile on her face.
58. I want to tie your arms behind your back and make love.
59. Send me a picture of yourself so I can show Santa what I want for Christmas.
Tell her, that if you had only one wish to make, I would wish to spend the rest of my life with you.
60. I'm pretty good at bad decisions. Do you want to make a bad decision with me right now? – Flirty Texts
Also Read: 22 Signs He Loves You and You Are The One He's Looking For
Romantic Text Messages for your Lover/Crush: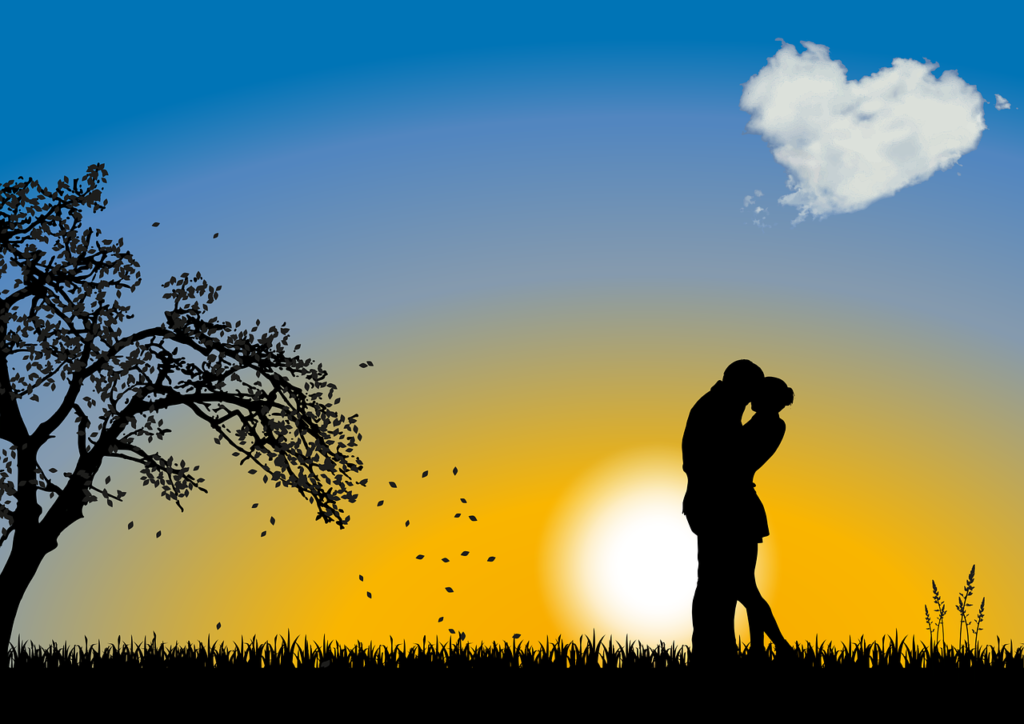 61. If I could give you one thing in life, I'd give you the ability to see yourself through my eyes, only then would you realize how special you are to me.
Let her know, that she is simply a work of art and god created her with love.
62. If someone asked me to describe you in just two words, I'd say "Simply Amazing."
Send her this flirty text, to let her know that she is amazing.
63. If loving you was a job, I'd be the most deserving, dedicated, and qualified candidate. In fact, I'd even be willing to work for free!
Showcase your talents and skills of being the best suitor. Because you want to treat her like a queen, and nobody else can do it better than you.
64. Cuddling with you would be perfect right now. ~ Flirty Texts
Because you are the warmest and snuggest teddy bear I ever had.
65. I can't decide if the best part of my day is waking up next to you, or going to sleep with you. Hurry home so I can compare the two again.
This is one of the cutest flirty texts, that will bring a smile to your beau's face even if he is having a rough day at work.
66. You know I really want you to come over, but you're so hot my air condition bill would skyrocket the second you stepped foot in the door!
If you want to sweep her off her feet then send her this and she will melt in your arms.
67. I can't explain the way you make me feel when I hear your voice or see your face, but I adore it.
68. If I were a stop light, I would turn red every time you passed by so that I could stare at you a bit longer.
Because you are mesmerizing!
69. As long as we're together, our future is bright. Here's to another new day. Good morning, my love!
Always celebrate being together and be grateful for spending everyday with her.
70. As I open my eyes to witness the beautiful sunshine, it feels like the warmth of your love is embracing me. Good morning my love.
Cute flirty text to send to your beloved to make their morning better.
71. "Part of me aches at the thought of her being so close yet so untouchable." – Nicholas Sparks, Flirty Texts
Also Read: 100 Short Love Quotes from Best Romantic Movies, Songs & Famous Writers
72. You have gripped my soul with a ferocity reserved for a castaway clinging to a raft in the middle of the ocean. If my soul is the raft, it is your hold that keeps me afloat. Don't ever let go. I love you.
You are like a magnet, which is pulling me closer to you. Keep casting your spell on me.
73. I'm so completely in love with you. I wake to think of you and I sleep to see you in my dreams. Everyday seems like a blessing since I have met you. I feel so lucky and honored to be in love with you with all of my heart. Thank you for sharing your love with me. It's a truly wonderful gift. I will love you always.
74. I would rather spend one moment holding you than a lifetime knowing I never could.
75. Sometimes, I knock on the doors of your heart, just to make sure I still live there. ~ Flirty Texts
This is one such cute flirty texts that can be used to make up after a fight.
76. You're the best thing that ever happened to me, and I'm going to keep telling you that each and every day.
When you genuinely love someone, you feel grateful to the universe for helping you to meet your soulmate.
77. I choose you. And I'll choose you over and over and over. Without pause, without a doubt, in a heartbeat. I'll keep choosing you.
My atoms love your atoms, it's chemistry!
78. You are the last thought in my mind before I drift off to sleep and the first thought when I wake up each morning.
Let her know that she is on your mind 24*7 .
79. You're irreplaceable, non-returnable, and priceless to me. Never change.
You are perfect, the way you are. Please don't change ever!
80. Every conversation, every date, every drive, every smile, every laugh, and every moment in between– I fall more and more in love with you. – Flirty Texts
Every time I meet you, I fall in love more and more with you, because you are my favourite person.
Images source: Pixabay and Pexels
If you liked these Flirty Texts, then you might enjoy: