25 Dreamy Alice in Wonderland Quotes by Lewis Carroll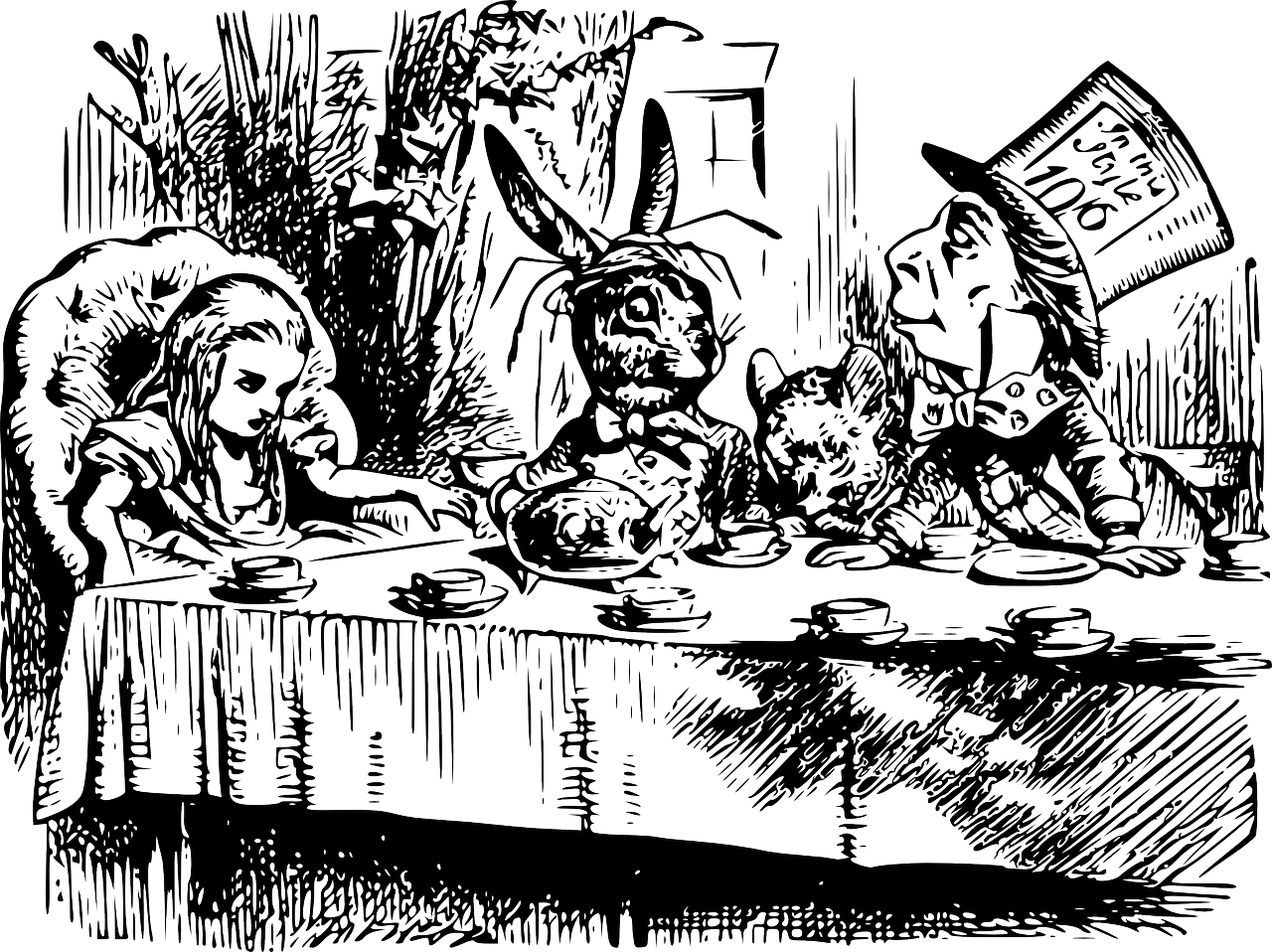 25 Dreamy Alice in Wonderland Quotes by Lewis Carroll:
Alice's Adventures in Wonderland, commonly known as Alice in Wonderland is a novella written by English author Charles Lutwidge Dodgson, under his pen name Lewis Carroll. Published in 1865, the story revolves around a girl named Alice, who plays a pivotal role in the book.
In the novel, a girl named Alice tumbles down in a rabbit hole, from where she enters a fantasy world. During her journey, the girl befriends many weird yet interesting characters like– The Mad Hatter, White Rabbit, Mock Turtle, Duchess, Cheshire Cat, and many others, possessing innate human qualities and psychology.
Alice in Wonderland– A gift to children across the Globe
This book is very close to my heart and to kids across the globe. I fondly remember, when I was in the second standard, Alice in Wonderland was introduced to us as a summer vacation reading exercise. Initially, I felt it was a pain to read the entire novel because we were used to reading short stories.
Kids below the age of 8, don't enjoy long reading exercises. As they have a short attention span, and they enjoy doing everything at once. That's why children love when their parents read them short bedtime stories.
However, when a child indulges in reading, he struggles. And when he struggles he reads and re-reads it. Which eventually, captivates his interest and enriches his grammar and vocabulary. Because when we learn something new, like a new word. It feels like a feat, like a small part of your brain, has enlightened.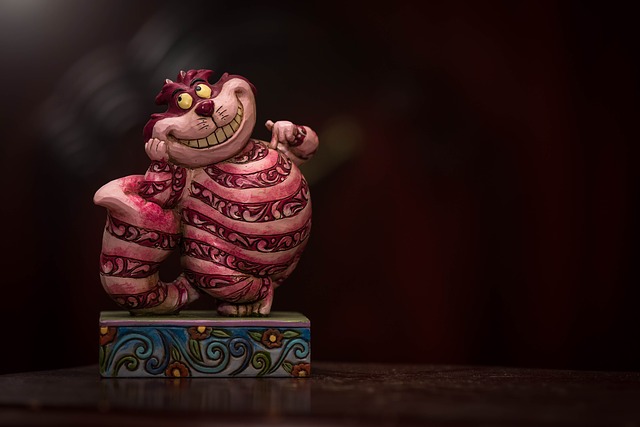 The same thing happened to me when I re-read it. Though small and unaware of such fictional stories, novels, and European culture. I was thrilled to read and invest my time in it. Also, the black and white pictures printed in the novel offered a pictorial view of the fantasy created by the author.
The old memories of sitting in my room, in my little blue and white fibre chair in front of my father, who used to keep his watchful eyes on us, refreshes my memories. And so it does to many children all around the world.
25 Dreamy Alice in Wonderland Quotes by Lewis Carroll:
So here are 25 dreamy quotes from Alice in Wonderland by Lewis Carroll, for all the kids who now have grown up. But are still kids at heart.
"She generally gave herself very good advice, (though she very seldom followed it)."
― Lewis Carroll, Alice's Adventures in Wonderland & Through the Looking-Glass
"But I don't want to go among mad people," Alice remarked.
"Oh, you can't help that," said the Cat: "we're all mad here. I'm mad. You're mad."
"How do you know I'm mad?" said Alice.
"You must be," said the Cat, "or you wouldn't have come here."
― Lewis Carroll, Alice in Wonderland Quotes
"Who in the world am I? Ah, that's the great puzzle."
― Lewis Carroll , Alice in Wonderland Quotes
"Would you tell me, please, which way I ought to go from here?"
"That depends a good deal on where you want to get to."
"I don't much care where –"
"Then it doesn't matter which way you go."
― Lewis Carroll, Alice in Wonderland Quotes
"Do you suppose she's a wildflower?"
― Lewis Caroll, Alice's Adventures in Wonderland & Through the Looking-Glass
"Alice: How long is forever? White Rabbit: Sometimes, just one second." (My personal favourite)
― Lewis Carroll, Alice in Wonderland Quotes
"If I had a world of my own, everything would be nonsense. Nothing would be what it is, because everything would be what it isn't. And contrary wise, what is, it wouldn't be. And what it wouldn't be, it would. You see?"
― Lewis Carroll, Alice's Adventures in Wonderland & Through the Looking-Glass
"I wonder if the snow loves the trees and fields, that it kisses them so gently? And then it covers them up snug, you know, with a white quilt; and perhaps it says, "Go to sleep, darlings, till the summer comes again."
― Lewis Carroll, Alice's Adventures in Wonderland & Through the Looking-Glass
"If everybody minded their own business, the world would go around a great deal faster than it does."
― Lewis Caroll, Alice in Wonderland Quotes
"I know who I was when I got up this morning, but I think I must have been changed several times since then"
― Lewis Carroll, Alice's Adventures in Wonderland and Through the Looking Glass
"The Caterpillar and Alice looked at each other for some time in silence: at last the Caterpillar took the hookah out of its mouth,"
― Lewis Carroll, Alice's Adventures in Wonderland (Not my favourite, but I can recall the black and white picture of the caterpillar with the hookah in his hand, printed on the book. I would gaze at it with awe because I loved drawing, thinking I could draw it too, which makes it sit beautifully in my subconscious mind.)
"Have I gone mad? I am afraid so, but let me tell you something, the best people usually are."
― Lewis Carroll, Alice in Wonderland Quotes
"You're entirely bonkers but I'll tell you a secret all the best people are" (My second favourite)
― Lewis Carroll, Alice's Adventures in Wonderland
"I can't explain myself, I'm afraid, sir,' said Alice, 'Because I'm not myself you see."
― Lewis Carroll, Alice's Adventures in Wonderland & Through the Looking-Glass
"She who saves a single soul, saves the universe." (My third favourite)
― Lewis Carroll, Alice's Adventures in Wonderland & Through the Looking-Glass
"Why, sometimes I've believed as many as six impossible things before breakfast."
― Lewis Carroll, Alice in Wonderland Quotes
"Why it's simply impassible!
Alice: Why, don't you mean impossible?
Door: No, I do mean impassible. (chuckles) Nothing's impossible!"
― Lewis Carroll, Alice's Adventures in Wonderland & Through the Looking-Glass
"I wish I hadn't cried so much!" said Alice, as she swam about, trying to find her way out.
I shall be punished for it now, I suppose, by being drowned in my own tears !"
― Lewis Carroll, Alice in Wonderland Quotes
"It's a poor sort of memory that only works backwards."
― Lewis Carroll, Alice's Adventures in Wonderland & Through the Looking-Glass, Alice in Wonderland Quotes
"Everything's got a moral, if only you can find it"
― Lewis Carroll, Alice's Adventures in Wonderland & Through the Looking-Glass
"Come back!" the Caterpillar called after her. "I've something important to say."
This sounded promising, certainly. Alice turned and came back again.
"Keep your temper," said the Caterpillar."
― Lewis Carroll, Alice's Adventures in Wonderland & Through the Looking-Glass
"I don't think…" then you shouldn't talk, said the Hatter."
― Lewis Carroll, Alice in Wonderland
"If it had grown up, it would have made a dreadfully ugly child; but it makes rather a handsome pig, I think."
― Lewis Carroll, Alice in Wonderland Quotes
"She tried to fancy what the flame of a candle is like after the candle is blown out, for she could not remember ever having seen such a thing."
― Lewis Carroll, Alice's Adventures in Wonderland & Through the Looking-Glass
"But then, shall I never get any older than I am now? That'll be a comfort, one way — never to be an old woman — but then — always to have lessons to learn!"
― Lewis Carroll, Alice's Adventures in Wonderland & Through the Looking-Glass, Alice in Wonderland Quotes
You would also like if you liked 25 Dreamy Alice in Wonderland Quotes by Lewis Carroll: