The Man with the Saddest Eyes- Mystery Man Story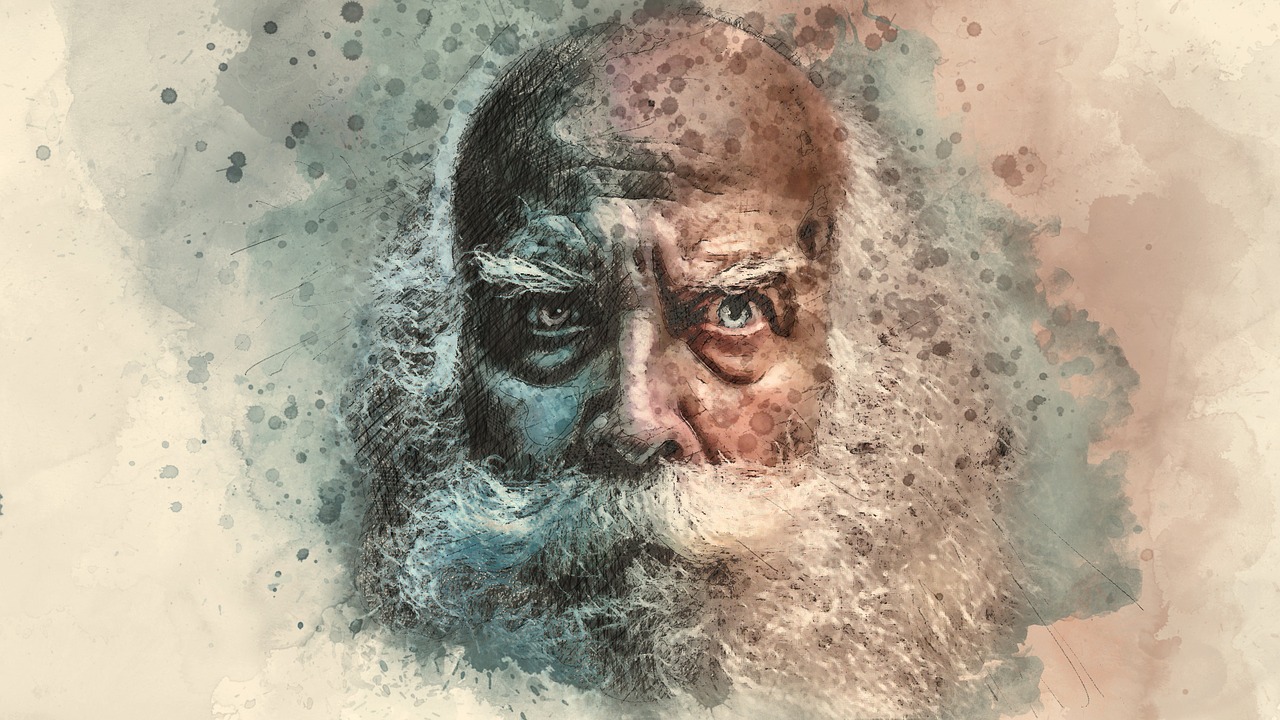 Chapter I
Although I am good at remembering faces. But sometimes I do get confused with the faces of elderly people.
Their wrinkly skin and the velvety folds on their face makes it rather difficult for me to recognise their dominant features. Like in youngsters because all their features pop up even in the dark.
On the other hand, the face of an elderly person is like a portrait, which you need to focus on.
The celestial beauty, hidden in the grey canvas of their face only comes alive, when you sneak a peek of their tender soul. Or if you dive into the cosmic pool of their drowsy eyes.
Don't miss this poem: The Meadow Flowers were Teeming with Joy
I have witnessed many beautiful old faces that speak a million stories. Some still glimmer with pride, the others not too much. They appear lonely and that kind of loneliness would kill you.
Because you know, you are nearing death. You have hours to talk, to laugh, sing and curse. Yet you don't have anybody to share happiness with.
As a young girl, I never saw old people as stories. But the past few years, have made me realise that the grey and white streaks on their hairs is nothing but narratives.
Each reciting a tale that has changed the texture and hue of their hairs. Matching the colour of their hairs with their subliminal personality, that lays hidden, behind their worn out coat, their skin.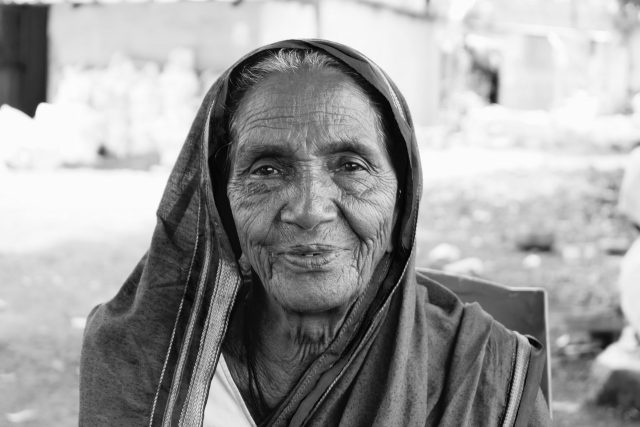 It's always lovely to bond with old people. Since they have vast knowledge with innumerable stories and experiences, belonging to a bygone era, which makes the talk enriching.
You can live what they experienced long ago by swimming back and forth in their thoughts.
However, I only converse with those, who feel comfortable sharing their piece of mind with me. Otherwise, you are just intruding in their personal space by forcing them to confide in you.
With so many placid thoughts running in my mind. I was feeling euphoric, watching an old man from the window seat of the bus.
It's been two and a half years but his face is imprinted on my mind. The old man's face possessed a calming aura that outshined his weary personality.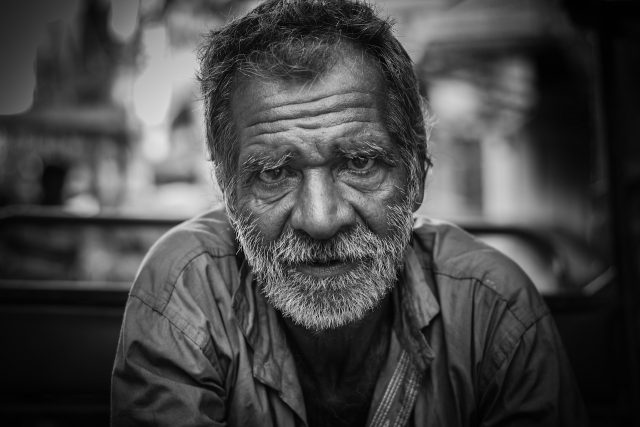 So here's an ode to that random old man, who evoked my interest in his untold story. I call him, the man with the saddest eyes:
"I don't clearly remember when I first saw him,
but it was about two years ago.
His slouchy torso concealed in a dirty shirt,
which once used to be pristine white.
Tattered pants and a side bag hunched on his shoulders,
that drops down to his knees.
He is one mysterious person that I like.
His beard is white and his hairs are grey, with wind blowing it side to side.
On all the occasions that I saw him, he seldom smiles.
Keeps his head high and his eyes on the street.
Sometimes I wonder if he ever noticed me crossing by.
If I weren't this awkward,
I would have asked about his whereabouts,
but that's not me because I am a little shy.
He is always walking, running errands, and never rests for a while.
Wanders aimlessly on the freshly paved charcoal road,
I think he doesn't have a family,
that's why he always walks alone,
staring at the bends and curves of the road.
He caught my attention, when I was soaking the beauty of a flowering tree,
which blooms purple flowers once in a blue moon.
He was standing on the opposite side of the road,
with the saddest eyes that screamed in silence.
I thought he was a lone wolf like me,
which made me remember his face beaming in broad daylight.
Now I barely go out but when I do,
I recall him– taking steady steps towards an undefined destination.
I wonder what his story is.
Is he alone or he is a writer who is creative inside,
but masks the colours that are painted in his heart and mind.
Or he is a secret detective, noticing the whereabouts of people,
Does he mocks or laughs, seeing the animalistic behaviour of humans?
However, the man with the saddest eyes will always remain a beautiful mystery to me.
The man who is lonely feels like a lost companion to me.
And even more interesting.
Until I don't know, what his story is."
Read Chapter II (Part 2) by clicking here: Him, I & the Man with the Saddest Eyes
You may also like:
Let thy spirit be high in love. Namaste