Have you seen a Squirrel smelling Flowers? This Photographer has made it Happen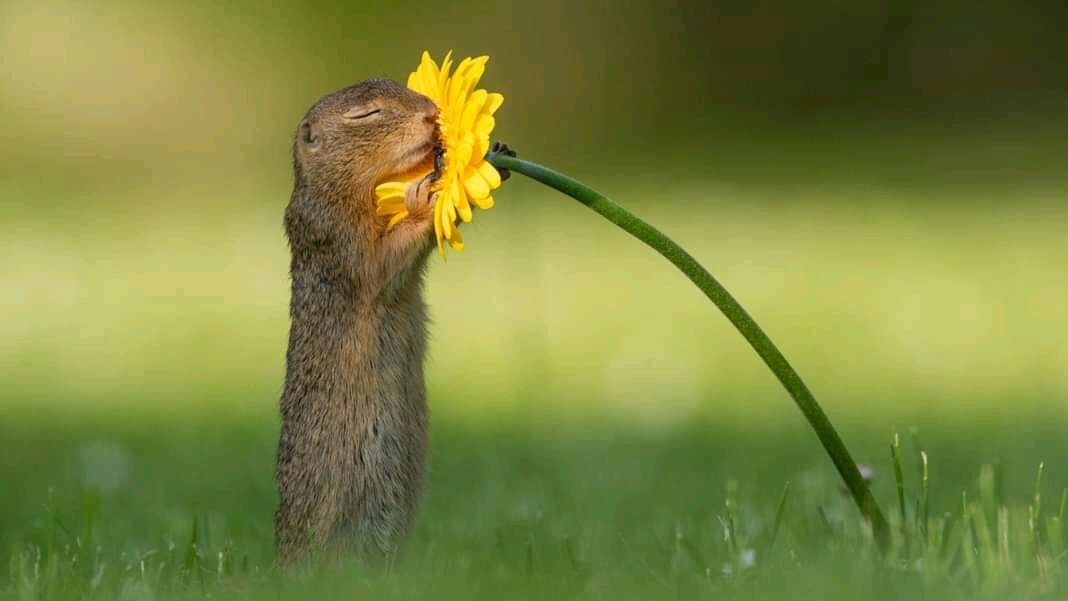 Who doesn't like hippity-hoppity squirrels, running to and fro in the garden area? I surely do, they are so damn cute and hardworking as well. They always keep an eye on the food resources available nearby.
While other times, these fluffballs sit like a queen on the branch of the trees and watch their garden kingdom with glory.
I abide by thee, Queen Squirrel. But they are always cautious of humans. The moment, these chipmunks hear your footsteps, they run like a Roadrunner, beep beep!
Also check: Cutest Pictures of Ducklings that'll prove they can Express Anything 
Dick van Duijn, a Wildlife Photographer captures stunning images of a Squirrel in love with Wildflowers:
My favourite moment with squirrels was a couple of months back, in a park. Where I saw squirrels drinking water and hopping hither and thither in search of food.
Since we had fruits with us, we gave a plum to the squirrel, which she took to the tree. Then landed on her belly, clenched the fruit with both her hands and devoured it happily, while stretching her body on the branch of the tree.
That was one of the happiest moments for me. But now my love for squirrels has stirred even more. As a Wildlife photographer named Dick van Duijn, 34, from the Vienna, Austria has captured some amazing photos of a Zen-like squirrel, smelling flowers from the garden.
Ground Squirrel pauses to smell the Flowers, and it has melted many Hearts:
Witnessing this, in reality, would have been a stellar moment. Nonetheless, we have the pictures to see– so we can know, how it must have felt like.
In the photos, we can see a ground squirrel lifting her hand to reach for a yellow daisy, bringing it close to its face.
The tiny rodent inhales the floral aroma while closing her eyes, to find out, which one would taste better. Moments later, the squirrel leaned in for a tasty bite, said the photographer.
"I went to Austria especially to photograph the ground squirrels," he added. "It was great to witness this and very satisfying."
A Pensive looking Squirrel sniffs the Flower and munches it later, check out the Photos here:
Capturing the moment wasn't a piece of cake for the photographer. Because he observed the tiny fellow for straight two hours, and took hundreds of photos of it, before sharing the perfect moment with the world.
"This curious ground squirrel started smelling and tasting the flower," the photographer recalled. "I was really happy after capturing a photo like this."
Without further ado, here are the pictures of a curious squirrel tasting a flower.
Warning: Watching these pics, will make you say, "Awww" even if you don't like the expression.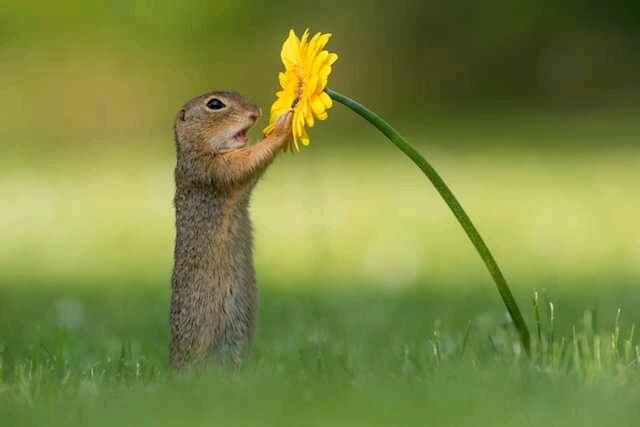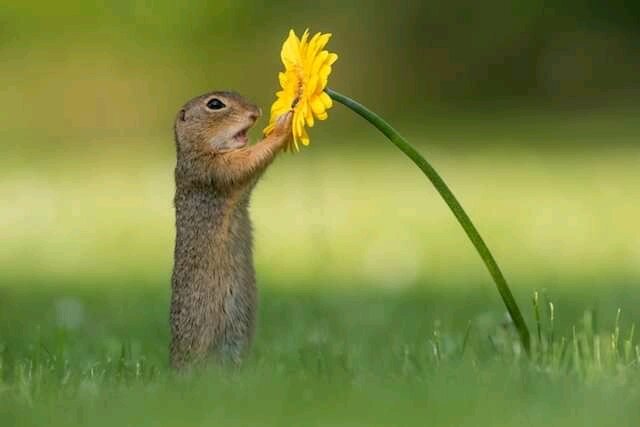 Surprised Squirrel: "Hey! What is this? It looks beautiful."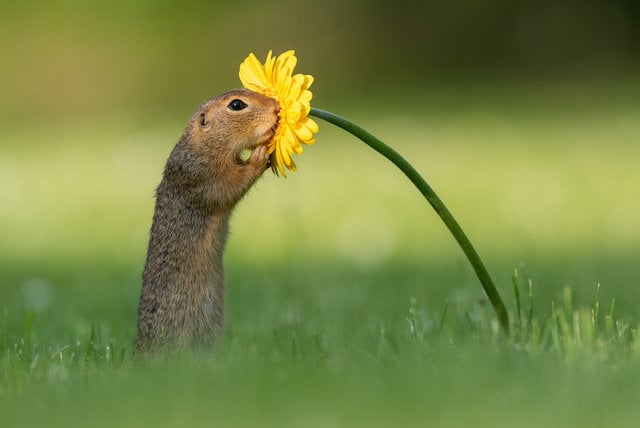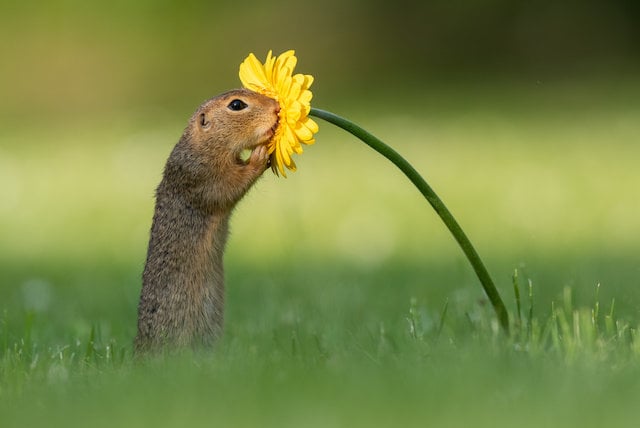 Confused Squirrel: "Hey, there daisy. Can I whisper my wish?"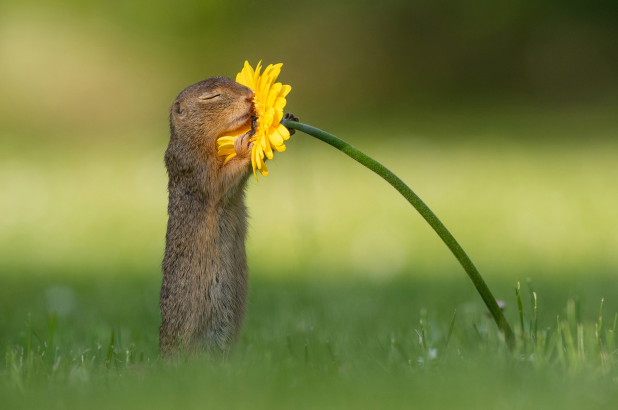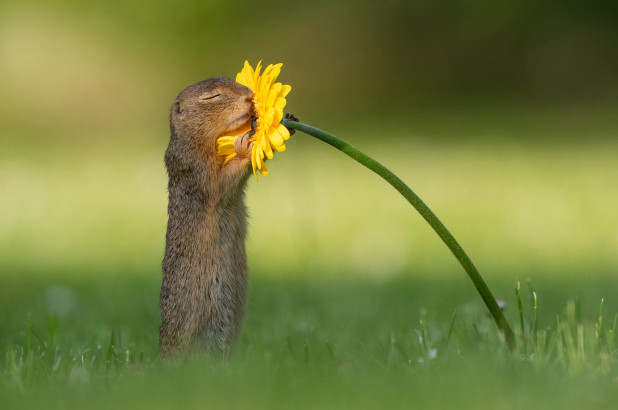 Little Squirrel: "Ah! It smells heavenly."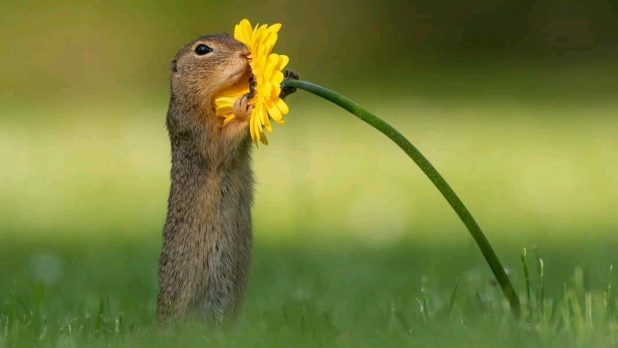 Taste tester Squirrel: "It smells delicious, should I taste it? I think, I should. Kindly excuse."
Here are a few bonus Squirrel shots by the Photographer: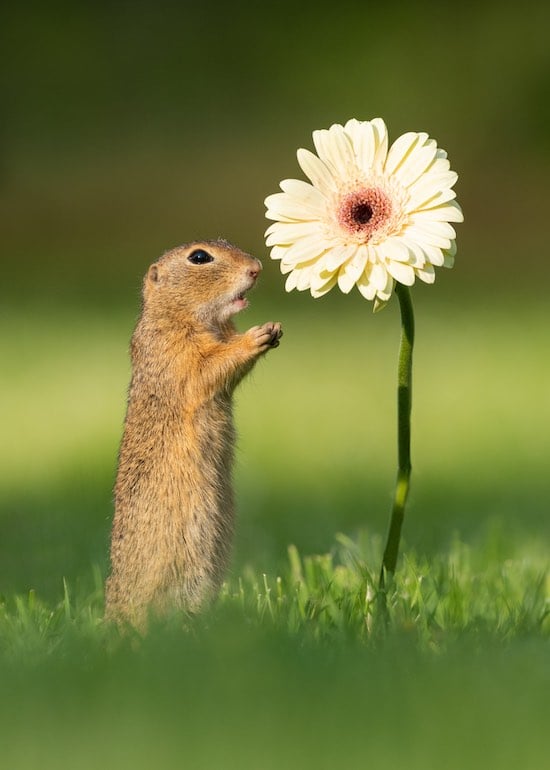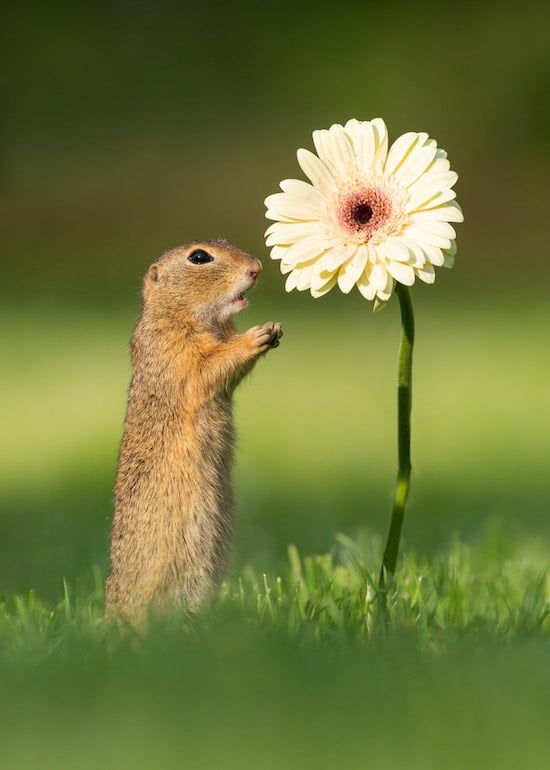 Praying hands Squirrel: "Oh! Look what I found."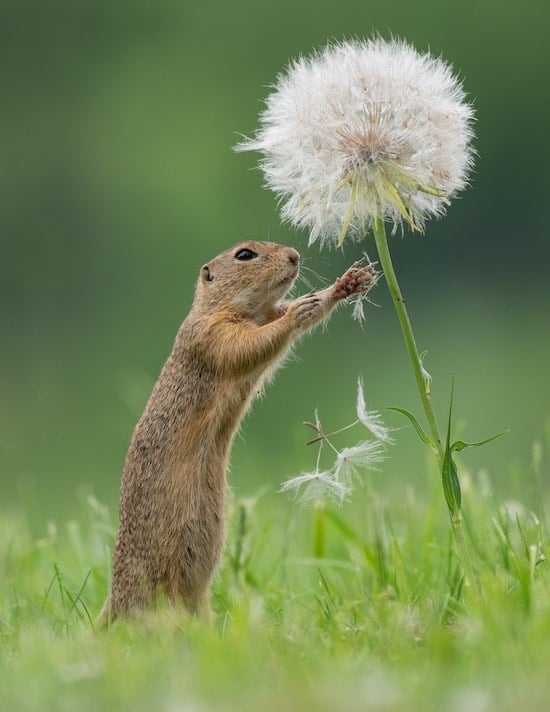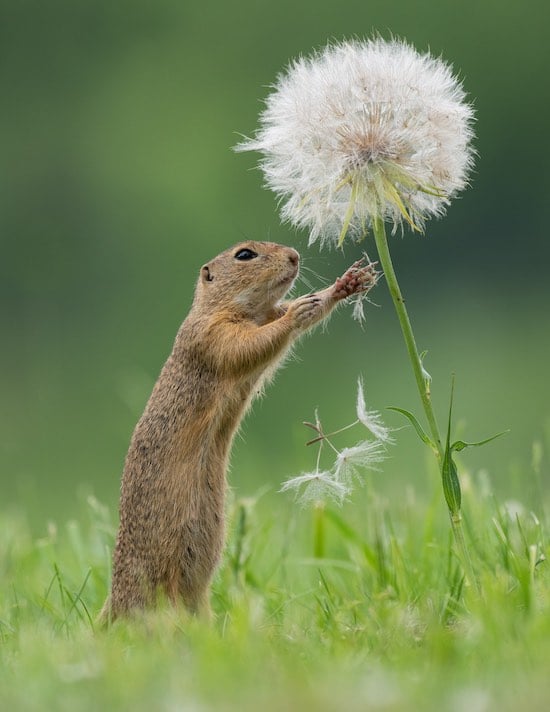 Naughty Squirrel: "Whoa! Are these snowflakes? Whatever, it's mine."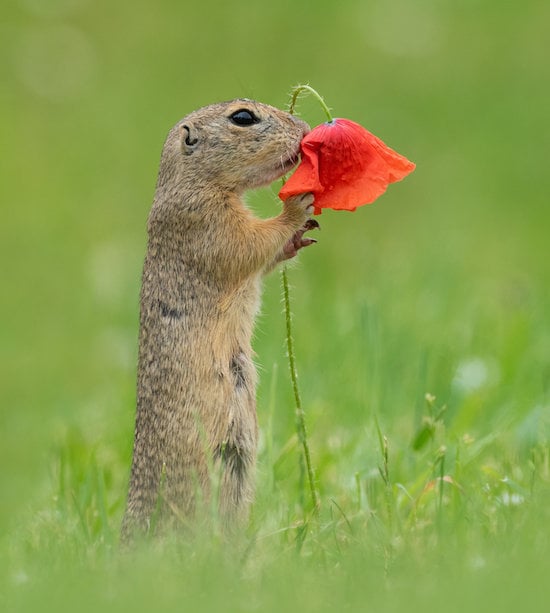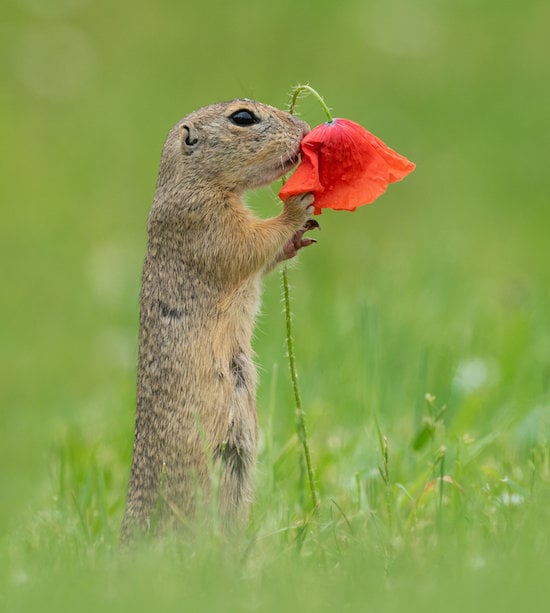 Lazy Squirrel: "I haven't brushed my coat today. But who cares? I got a poppy for me and it smells so good. Yay!"
You might also like:
Let thy spirit be high in love. Namaste