10 Fun Activities to Reduce Stress & Anxiety from Daily life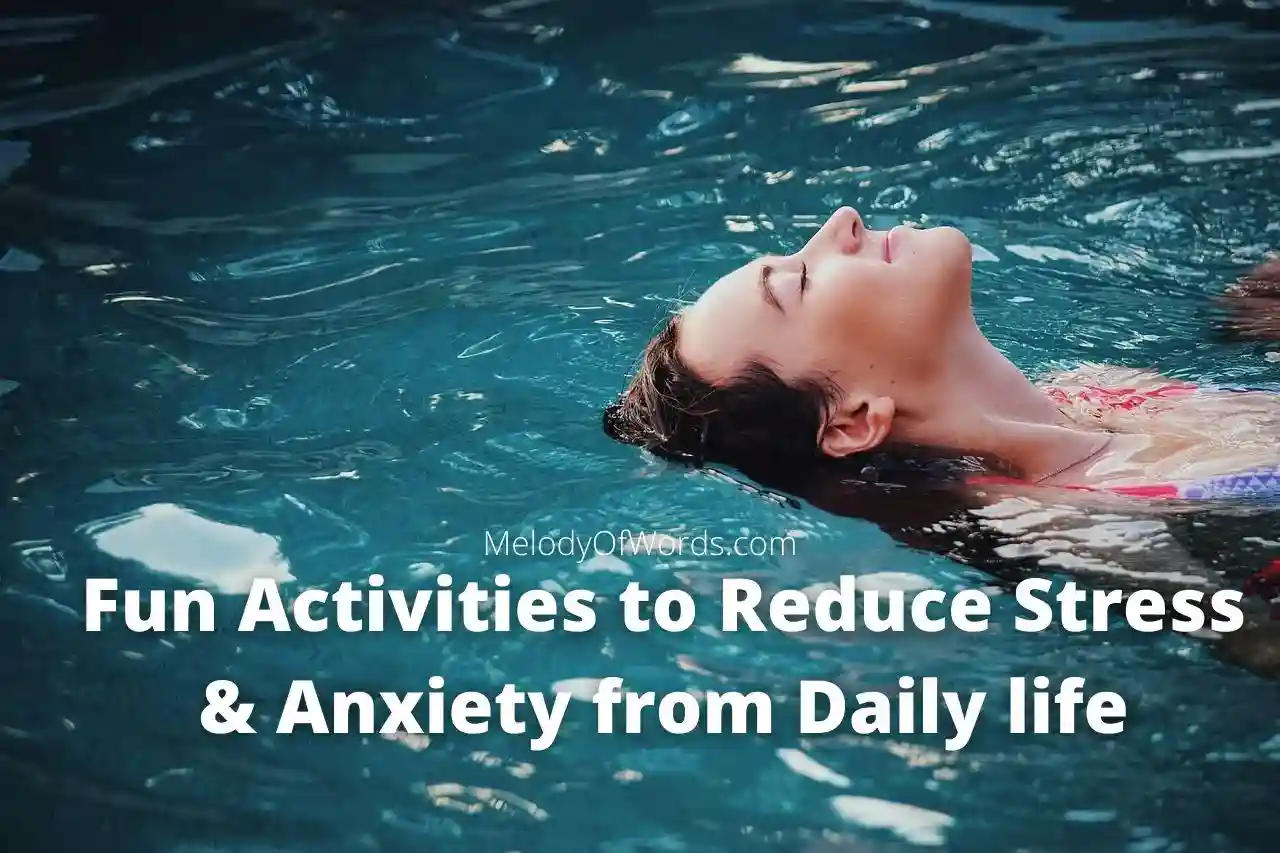 10 Fun Activities to Reduce Stress & Anxiety from Daily life
Stress and anxiety are often co-related to each other. Stress is induced when several competing demands are forced upon your brain or physical body. When a person's body or brain is constantly under pressure to perform better it causes stress and anxiety. Furthermore, the feeling of stress can be triggered by the thought of not performing well, its consequences, failure and the fear of being let down.
On the other hand, anxiety is the feeling of uneasiness, fear and worry. A person can become highly anxious when doesn't know how to tackle a stressful event or he simply can't identify the significant stressors in his life.
Also Read: How having a Hobby can Help you cope with Depression and Anxiety
Stress and anxiety are not always bad as sometimes they can enhance your performance:
Short-term stress in certain cases acts as a performance booster like when you have to complete a task before it's deadline, during last night preparation for an exam or when completing your project the day before submission.
Additionally, short term everyday stress can always push you to become a little more productive. For example, when finding a job, learning a new skill or technology. If we didn't experience some amount of anxiety, we wouldn't be motivated to perform well. Sometimes the stress to get better at work, score more, achieve your goals and to marvel an art makes you exceed in life.
However, if stress and anxiety take control over your life and starts interfering with your behavior, then it may indicate a serious issue. If you are facing problems related to excessive worrying or have been experiencing severe anxiety for weeks then you must seek immediate help.
Also Read: Harmful effects of Chronic Loneliness: Its Symptoms and Risks Involved
Some playful ways to manage stress and anxiety:
It's normal to experience stress and anxiety in daily life. There are certain lifestyle changes and techniques that can help in controlling the severity of it. We have made a list of 10 fun activities to reduce stress and anxiety if you incorporate it in your daily life, you will definitely see the change.
10 Fun Activities to Reduce Stress & Anxiety from Daily life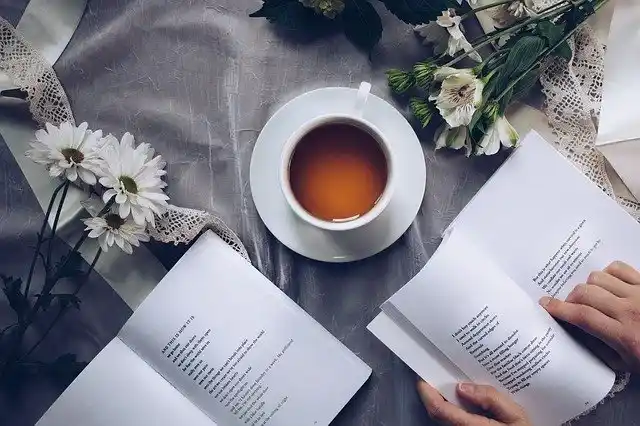 1. Become a Proud Bookworm:
From time anon it has been said, "Reading is to the mind what exercise is to the body". So start reading, it doesn't matter whether it's a 300-page novel, a 20 letter quote or a 1,000-word article just read something worthwhile. Investing your time in reading will make you focus on the present and not on the thoughts that might make you feel anxious. By reading, you'll not only learn something new but will stay updated too.
2. Start Color Therapy:
Wasn't our life simple when we were young? Even coloring out of the lines would make us feel blissful because we didn't crave for perfection. So get a coloring book and start decorating it with charming colors. For example, Mandala coloring books are a rage nowadays as they have helped many youngsters and adults to manage their stress and anxiety levels. This is one the fun activities to reduce stress & anxiety from daily life.
Also Read: What is SAD aka Seasonal Depression: Find out Causes, Symptoms and Treatment for (SAD) Seasonal Affective Disorder
3. Become a Shutterbug: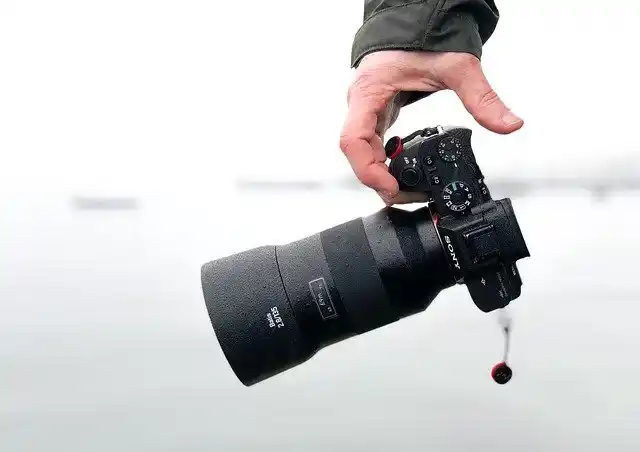 One of the best ways to immerse yourself in art is to capture it. For example, take out your old camera and start taking photographs of the unkempt garden and the primroses admiring their reflection at the windowpane. You don't necessarily need a professional camera to encapsulate the beauty, your regular phone camera will also do a great job. Similarly, try different effects and seize beautiful shots of animals, birds, insects, things and whatever catches your attention.
4. Listen to Euphonious Chants:
Music is one of the best stress buster that gives you instant relief. Additionally, the right genre of music will not only lower your stress and anxiety but will give you an eargasm. Additionally, it has been noted that Native American, Celtic, Indian stringed-instruments, drums, and flutes have a relaxing effect on your mind when played moderately loud.
For instance, sounds of rain, thunder, and nature when mixed with other music like light jazz also helps in relieving stress and tension from the mind. Furthermore, there are a plethora of instrumental music, spiritual trance and meditation music available on the internet that you can easily download for free. This is one the fun activities to reduce stress & anxiety from daily life.
5. Pour it Out:
Communicating with your loved ones not only makes your bond strong but it also warms your heart. A reassuring voice always calms your spirit and makes you happy. Interacting with someone who understands you on a deeper level will fill your heart with gratitude and positivity.
6. Laugh your Heart out:
Go on a laughter riot by replacing your TV soap with a sitcom. Additionally, studies have shown that laughter releases endorphins that uplifts your mood and decreases the levels of the stress causing hormones cortisol and adrenaline. Taking a daily dose of laughter will trick your nervous system into making you happy.
Also Read: The Art of Absorbing: How to Soak Positivity like a Sponge
7. Unleash the Writer within: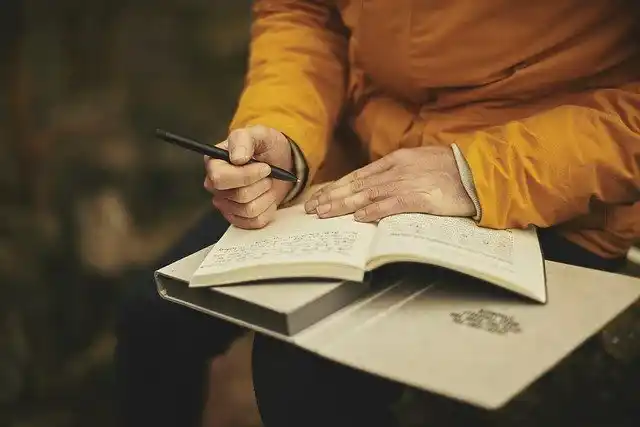 Writing is one of the best therapy for lowering stress and anxiety. When you write something positive on a piece of paper it nourishes your brain. Make a habit of keeping a journal in which you can write optimistic quotes and thoughts. With every passing day, etch something beautiful and you'll grow as a person. Additionally, creating art will not only give you pleasure but it will also make you mindful. This is one the fun activities to reduce stress & anxiety from daily life.
8. Nature Therapy:
Mother Earth never fails to disappoint us. Studies have found that even 10 minutes spent in nature helps in rejuvenating your body and soul. Engross yourself in gardening, go for nature walks or simply bare yourself to the sun to release the tension. So explore the wooded willows, sit by a brook and listen to the gurgling sounds of a stream. This is one the fun activities to reduce stress & anxiety from daily life.
9. Inhale Positivity and Exhale Negativity:
Deep breathing not only helps in concentrating but it also helps in managing stress and anxiety. Indian ascetics and Buddhist monks have been doing it for centuries. Practice deliberate breathing regularly even if it's for 4-5 minutes. Even though, if you have a 9-6 job, you can practice it during your free time. Just correct your posture, sit up straight with your hands on your knees and breathe in and out slowly, and deeply. Furthermore, deep breathing will oxygenate your body, balance your chakras and open your mind.
Also Read: The Benefits of Self-Acceptance and How to Practice it
10. Swimming to Reduce Stress and Anxiety:
It is one of the best ways to keep you fit both physically and mentally. You can join a swimming class if you don't know how to swim. By doing so, you'll not only relax but will learn something new. To illustrate, if you live in a naturally abundant area then you can swim in a nearby rivulet. This will drain all the stress and tension in the sun-kissed water. This is one of the fun activities to reduce stress & anxiety from daily life.
Let thy spirit be high in love. Namaste!
If you liked 10 Fun Activities to Reduce Stress & Anxiety from Daily life, then you might enjoy: