Investiture Ceremony Speech:
The Investiture Ceremony marks the beginning of a new dawn for the student council. Wherein, the veteran leader's hand over the mantle of leadership to their kin. Therefore, Investiture Ceremony has a special significance in schools and colleges as, during this ceremony, the responsibilities are entrusted to the newly appointed council members. Who take over the guardianship of the sceptre with pride and take the pledge to work in unison for the student's welfare.

During Investiture Ceremony, sash and batches are presented to the new council members by the school management. Speeches are prepared in the honour of the new student council and an array of activities are observed in the school to celebrate the gala moment.
Also Read: Orientation Programme Speech for School or College
If you have been bestowed with the responsibility to host this celebratory moment and have no clue how to start the speech. Then, here's a script of the Investiture Ceremony speech, that I have curated for my lovely readers, when in need of a crisp Investiture Ceremony speech. So have a look and take an idea of how to tailor a well-written Investiture Ceremony speech for your school.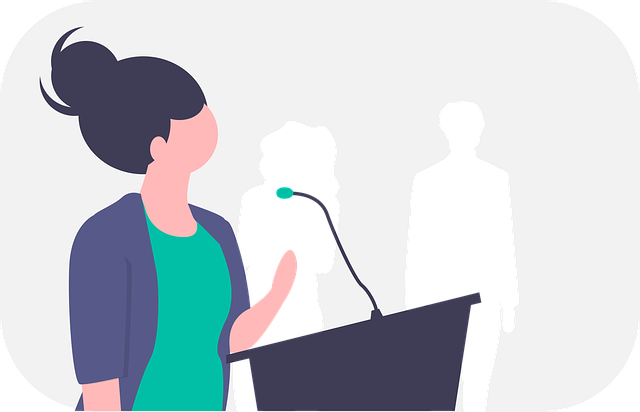 Investiture Ceremony Speech:
"Our duty is to be useful, not according to our desires but according to our powers." With this quote, I would like to extend a hearty welcome to everybody present here, on the momentous day of the investiture ceremony.
We are happy to announce that this year, new and enthusiastic minds, will take over the command of the student representative body, from the former leaders.
We are confident that the new school captains will perform the duties of the school with great stride. Also, we are assured that all the prefects will make the emblem of their houses soar high.
Lamp Lighting:
To give a positive start to this jubilant event, let us light the lamps, to eradicate the darkness, from our lives. For which, I would humbly request our Guest of Honour, MD Ma'am, Director Sir, and our Principal Ma'am to come forward and light the lamps of joy.
Welcome of the Chief Guest:
Events such as these become cherish able, when we make our guests feel comfortable. Therefore, with great exaltation, I would like to welcome our honourable Chief Guest, Shri Vinayak Joshi. Sir an IAS Officer in the Secretary Rural Development Food Supplies and Consumer Affairs, Government of Uttarakhand, and also the Secretariat, Government of India. It's a pleasure to have you here with us.
Sir, I would now, humbly invite you on the stage on the stage to receive a small souvenir of love from our MD Ma'am.
Thank you, sir and Ma'am, please have a seat.
Also Read: Sample of the Director's Message for Schools and Colleges
Welcoming the Guest of Honour:
We also have another important figure with us, our Guest of Honour, Shri Nidaan Negi, Deputy Sports Dehradun. Sir is a coach of Uttarakhand team at Excellence Sports College and has been functional as a Chief Coach for Junior Uttarakhand Athletics Association. Sir is also an Uttarakhand Dev Bhoomi Dronacharya Awardee.
A warm welcome to you, sir. I would request you to please come on the stage to receive a small token of love from our MD Ma'am and Director Sir.
Thank you, sir and Ma'am. Please make yourself comfortable.
Ganesh Vandana:
Since every function that is held in our school is incomplete without Ganesh Vandana. So let's call upon the stage, students of the junior and middle sections for the Ganesh Vandana dance.
Hold your breath, as we are about to witness, an incredible dance performance by the students. Who have prepared a welcome dance for all our distinguished guests.
Thank you students, it was a splendid performance!
Please give a big round of applause to the students and also the teachers who choreographed it.
Pinning up the Batches:
To boost the morale of the newly appointed student council. We have our Chief Guest, our Guest of Honour, our MD Ma'am and School Principal Ma'am, and other distinguished members of the student council to bless the students, as they don the mantle of leadership.
Student Council please take your positions on the stage.
To mark this event, as a truly memorable one, I would humbly request the Guest of Honour and our MD Ma'am to pin the batches of honour, on the uniforms of our School Captains.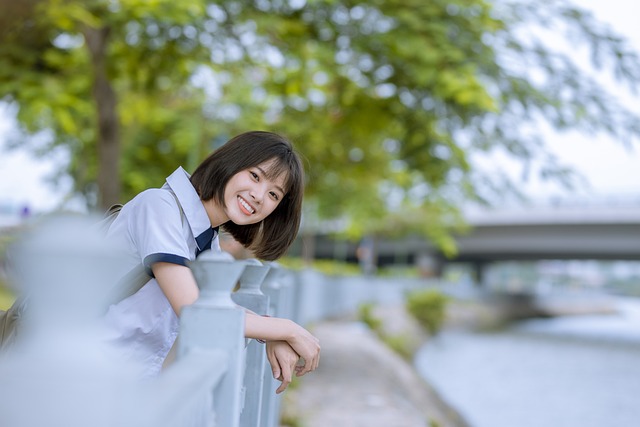 Let me quickly introduce you to the School Captains:
Our Senior School Captain is Udit Goswami:
Udit has been tagged with the batch of scholar in 2018, for consistently performing well in annual examinations. He has always scored good grades in Mathematics.
Udit sees the world in a more practical way and loves to explore nature's heritage. He aims to become a Professor of Mathematics, and has the utmost desire to earn a Ph.D. in it.
Udit has participated in many inter-house competitions including debate, quizzes, chess, badminton, and many more. He has also been a part of the school cricket and basketball team. His inclination towards literature has made him work, as an editor in the school magazine.
Congratulations Udit, we are delighted to have you as the School Captain.
Our another Senior School Captain is Gauri Negi:
Gauri has always been the girl topper of her class. She is a Science enthusiast and loves studying Physics. Her future plans include serving in the Indian Navy.
Gauri has been awarded by the "Bharat Vikas Parishad Samarpan" for being the girl topper in class 10th. Apart from this, she has a profound interest in arts and music, and has participated in and won several competitions held in and outside the school campus.
Congrats, Gauri you are a deserving candidate.
Sir and Ma'am, I would request you to stay on the stage for honouring other council members, with titles.
Also Read: Difference between House and Home, learn What makes a House a 'Home'
Moving ahead, we have our Sports Captain- Jaskaran Singh:
Jaskaran has shown a good academic record throughout the years. He has taken a keen interest in Physical Education and has always scored above 90s in that subject.
His goal is to represent the Indian National cricket team and stun the audience with his flyer shots.
Talking about his achievements, there are quite many.
He is a professional cricketer and a powerlifter. He has been playing professional cricket for a couple of years.
He has had the honour of representing the Dehradun team and has played more than 30 matches. Not just this, he has won the State Powerlifting Championship, 3 times. And has bagged 1 gold and 2 silver medals.
He has also competed in the National Powerlifting Championship 2021 and National Strongman Championship 2020.
Congrats, Jaskaran. We are honoured to have you as our Sports Captain.
Our another Sports Captain is Sasha Rauthan:
Sasha's academic graph is on the rise. She has been scoring well in all the subjects but Biology and Physical Education, are two of her favourite subjects, which gives leverage to her performance.
From a young age, Sasha has been interested in sharing her knowledge with others, and she aspires to be a dynamic teacher.
Sasha's achievements are vernacular. As she likes to participate in different activities. She has excelled in sports and has participated in dance competitions at the school level and outside the campus. She has also exhibited her debating skills in the school and has bagged the first position in it.
Congrats, Sasha on your new-found success.
Let's move towards the House Prefects.
For conferring the honour upon the House Prefects of Pratap House. I would request our Director Sir and our Principal Ma'am for pinning the batches.
Talking about Pratap House first:
Their House in-charge is Miss Shivangi Singh Ma'am, under her guidance they are able to perform their duties with full vigour and enthusiasm.
Let's know the House Prefects:
We have Ifraz Ali as the House Prefect of Pratap House. He has been a good scorer in Science and English, which are his areas of interest.
His dream is to become a doctor and serve humanity with his knowledge. Ifraz believes as a captain of his house, he will undertake all the duties with great stride, and will respect the flag of his house.
Congrats, Ifraz, on your new role.
Let me introduce you to Giti Manwal, the House Prefect of Pratap House:
Giti has shown a promising result in all the subjects. She loves Science and English Literature; in which she has been levelling up in terms of performance.
She is an ambitious girl, who wants to pursue the field of Science and Medicine, and aims to become a doctor one day. She believes in maintaining the discipline, and respecting the thoughts and ideas of her subordinates to bring the best out of their abilities.
Giti has been awarded as the best dancer in the year 2021. She has won a gold medal in Science and Hindi Olympiads, and a silver medal in English Olympiad.
Congrats, Giti. It's a moment to rejoice.
Sir and Ma'am I would request you to stay, for pinning the batches on the uniform, of other house members.
Let's move ahead to Shivaji House:
Their house in-charge is Miss Diya Tripathi Ma'am. She has taken the responsibility of mentoring the house members with her expert guidance.
Vidyut Banwal is the House Prefect of Shivaji House
Vidjut Banwal has been in the list of top five best performers of his class. He is a Science nut and his areas of interest are Maths and Physics.
Vidyut has participated in many Science and Maths Olympiads, and has won the first prize in the Maths Olympiad. He has also played badminton and reached to the semi-quarter finals in the district level.
Congratulations Vidyut.
Also Read: Existential Crisis: The World is Full of Questions Unanswered
Next, we have with us Himani Prajapati, the House Prefect of Shivaji House.
Himani has been the topper of Commerce and aims to be a lawyer one day. She has been awarded by DRDO for their scholarship programme.
Well done, Himani. A hearty congratulation to you.
Thank you, sir and Ma'am. Please have a seat.
Now, I would request our Principal Ma'am and Administrative Head Ma'am, Mrs. Monika Sharma to do the honour.
Coming to the Vikramaditya House:
Miss Divya Pun Ma'am is the House in-charge of Vikramaditya House. Her constant efforts have reaped best results, and under her supervision, their house will continue to grow.
Allow me to introduce you to the House Prefects:
First, we have with us Lokesh Sahani, the House Prefect of Vikramaditya House.
Lokesh has been a Sunriser since playgroup, which marks the beginning of his school journey at Sunrise Academy. He has given a fair performance all these years. His areas of excellence are Science and Mathematics.
He has been the topper of his class in the 2020-2021, ICSE Board Examination and has been dully rewarded by the school management.
Lokesh aspires to join the Indian Army and contribute his efforts to serve the nation.
Talking about his achievements, he has won two gold medals in the school's annual Sports Day for both the 100m and 200m races. He has also won a gold medal in National Cricket Tournament.
Congrats Lokesh, for taking the mantle of leadership of Vikramaditya House.
Next, we have Diksha Kadam- The House Prefect of Vikramaditya House:
She has been a good student and her academic graph has been pretty consistent, since her childhood. She is an avid reader who loves to write, her favourite and scoring subjects include both English and Hindi Literature.
Her future plan is to pursue MBBS as she chooses to be a dermatologist.
Diksha has represented the school in Inter-school Hindi debate competition organised by Dainik Jagran.
Congratulations Diksha!
Moving ahead to the fourth house, that is Ashoka House:
The house in-charge of Ashoka House is Mrs. Deepika Thakur Ma'am with all her zeal, she has taken the house to great heights.
Let's have a round of introduction of the prefects of Ashoka House.
Alankar Rautela is the House Prefect of Ashoka House:
Alankar Rautela has been a Science enthusiast and he has keen interest in Physical Education and Biology. With his hard work and perseverance, he has scored the highest marks in it.
His future goals include pursuing Phd in Yogic Science.
He has taken part in Yoga on Sports Day and has been awarded as a Yoga master in the Yoga tournament held in Rajasthan.
Congrats Alankar.
There's another young face with us let me quickly give her round of introduction.
Kanishka Rawat is the House Prefect of Ashoka House:
She has been an outstanding student, who has been doing well in scholastic and co-scholastic domains. Her aim is to become a successful and expert doctor.
Kanishka has participated in many extra-curricular activities and has won the title of the best dancer. She has also won a silver medal in 100m dash.
Kanishka believes in inspiring her house members to bring out their best. With the help of the house teachers, she wants to arrange inter-house events and charity events. Whilst, encouraging fellow students to participate in inter-house activities.
Congrats, Kanishka we are delighted to have you.
Since good things are reserved for the last. Therefore, it's the time to reveal our Junior School Captains, who were patiently waiting for their turn.
Let's reward them by inviting our Principal Ma'am and our Junior School Academic Advisor Ma'am Mrs. Preeti Bakshi to bestow the honour on them.
Let's start with the Junior School, the radiant sunflowers of our school, who make the school campus bloom.
Also Read: Why writing Letters will be Cherished by Generations to Come
Our Junior School Captain is Shreshth Kohli:
Junior School has been honoured to have Shresht Kohli as their representative body. Shresht has been a good scholar, who has been doing well in academics, throughout the years. He loves participating in relays, skits and art competitions. He is a visionary boy, who aims to be an IAS Officer one day.
Congrats Shreshth, we are proud of you!
We have, Kanika Bagri as the Junior School Captain:
Kanika is an overall good student and is skilled in Mathematics. Kanika actively participates in school activities such as dance, singing, sports and quizzes.
She aspires to join the Civil Services and dedicate her life to the service of mankind.
Well done, Kanika.
Thank you Ma'am you have invigorated their spirit with this sweet gesture.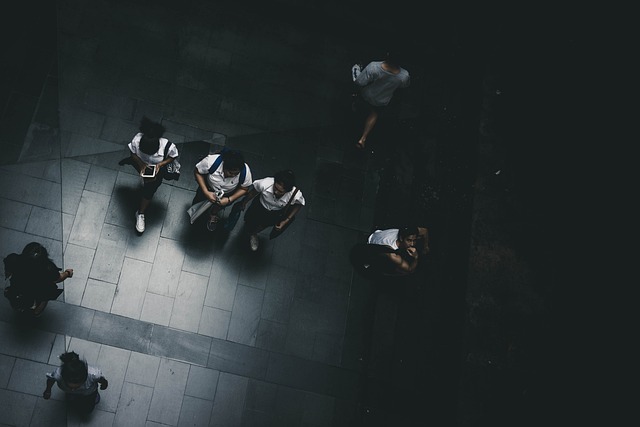 Congratulation:
We would like to extend a heartiest congratulation to all the members of the student council. We are hopeful that that all the representatives will meticulously perform their duties.
Oath Ceremony:
The student council will now take an oath, as a ceremonial gesture, to commence their duties, they have been shouldered upon.
For which, I would request Principal Ma'am to come on the podium and make them take the pledge.
Message of Congratulation:
We would like to felicitate all the members of the student council by playing a video for them.
Folk Dance:
Since culture plays a vital role in the progress of mankind. So let's celebrate the beauty of our culture by witnessing the sprightly folk dance by our students. They will perform on a medley of Indian folk songs.
I must say, it was a refreshing performance.
Speech of Junior School Captains:
Please be seated as the new council members will give their speeches.
First I would like to call our Junior School Captain, Shreshth Kohli to share his happiness with us.
Thank you, Shrestha
Now it's time for the Junior School Captain, Kanika Bagri to share her thoughts with us.
Thank you, Kanika.
Speech of Senior School Captains:
Our Senior School Captain Udit Goswami wants to share a few heartfelt words with us. Let's call him on the podium to give his speech.
Thank you, Udit.
Now, I would like to invite our Senior School Captain, Gauri Negi to express her views and share with us her happiness.
Thank you, Gauri.
Principal's Speech:
Moving ahead, it's time to hear some words from our Principal Ma'am, who is a strong pillar of strength to the student council and the staff members.
Thank you Ma'am, for your thoughtful speech.
Guest of Honour's Speech:
We are delighted to have our Guest of Honour seated with much patience and carefully observing the course of events. Since sir is an active member of Uttarakhand Athletics Association, I would request him to motivate our student council with his inspiring words.
Thank you, sir.
Chief Guest's Speech:
Our Honorary Chief Guest has sent a message of congratulation for all the members of the student council. We are humbled by his kind response and would like to share his words of motivation with the members of the student council.
Chief Guest addressing the Audience:
"I would extend a heartfelt thanks to the school management for inviting me to the event. I am extremely honoured to witness this event. I was elated to see many beautiful faces brimming with smiles as they took the pledge.
This day marks your journey from being a scholar to a leader. Since you are the leaders of tomorrow, always remember, that leadership is an action and not a position.
With my presence, I would like to invigorate the spirit of leadership in the student council. I hereby, felicitate all the members of the new student representative body.
Congratulations to all, I am hopeful that you will conduct all the duties bestowed upon you with full honesty. And will make your school proud by proving your mettle."
Vote of Thanks:
We would like to humbly thank our Chief Guest, our Guest of Honour, our MD Ma'am, Principal Ma'am and other distinguished guests for making this event successful. A big thank you from our side.
Photography:
The photographs of the students will be taken with the dignitaries. I would request all the members of the student council to get ready for it.
All the distinguished members please grace the stage for making this moment a sweet memory, for our students.
Thank you, all.
I would request the parents of the members of the student council to please come up on the stage for having a group photograph.
Also Read: Why you must watch Documentaries, 10 Reasons to watch Documentaries
Refreshments:
A heartfelt thanks to our lovely guests, who took out time to attend the investiture ceremony programme and listened to investiture ceremony speech. We are humbled by your kind response due to which this event could be made successful.
Your patience is highly appreciated. Now, I would request you all to please proceed towards the backstage for the refreshments.
Thank you!
We hope you liked our sample Investiture Ceremony Speech for School and College. Stay tuned for similar content.