Orientation Programme Speech for School or College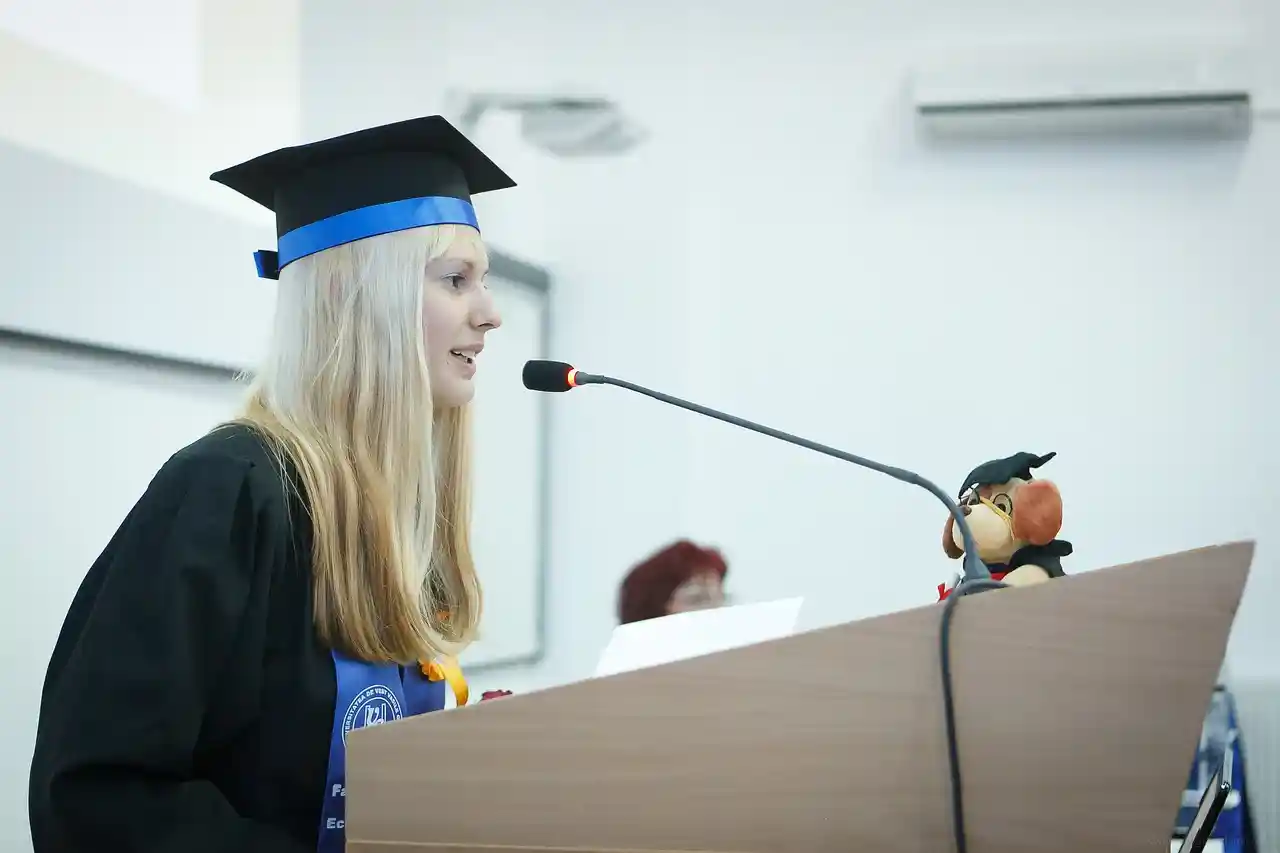 If you have been given the responsibility of writing the orientation programme speech for your institution and you have no clue how to start it. Then, please don't panic as here you will find a great sample of orientation programme speech. Which will help you to compile one.
You can either use our orientation programme speech or edit it according to your need. As the events might be different. So before giving you the blueprint of the speech. Let's expand your knowledge on what is an orientation programme, its aim and objectives.
The Aim and Purpose of Orientation Programmes:
Orientation Programmes are held by educational institutions such as schools, colleges, and universities to make the ward and their parents familiar with the culture of their institute. Which helps the students as well as their parents to know, the rules, regulations, and the ethos of the institution.
Hosting orientation programmes at school ensures, that the parents are actively involved in their child's life. It also assures the parents that their child is in good hands, where his safety, growth, and his future are promised.
Through orientation programme, the school imparts knowledge to the parents about the infrastructure, amenities in school, school safety, boarding facility, and other educational resources and tools of learning, that are offered by the school to impart quality learning to their scholars.
Also Read: Psychological & Emotional Damage Corporal Punishment can Have on Children
What happens in an Orientation Programme:
The orientation programmes include— inviting parents for on-campus tours and discussions are held on the curriculum and teaching methodologies applied in the classroom.
It also shares with its newcomers the academic life of students at school, the vision of the school, inspirational stories of notable alumni, and the school records.
Entertainment and activities are also a part of the orientation programmes. Which are done by the students under the guidance of their teachers.
The Importance of Orientation Programmes for Students and their Parents:
Orientation programmes are of great help to the new students. Who don't have any idea about their school, their subject teachers, and how the curriculum is designed at their new school.
Having such informative programmes are of great help to the new students. As it acquaints them with the life at school. That's why many prestigious schools conduct orientation programmes. So they can invite new students and their parents to be able to learn more about their institution, their staff, and their way of operation.
Also Read: Children's Books convey the Best Messages
Orientation Programme Speech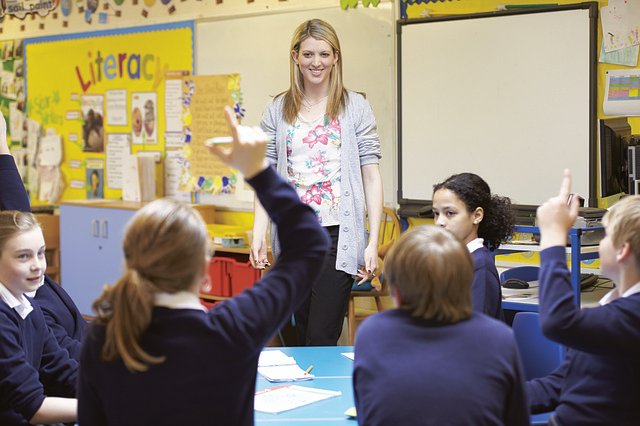 Welcome Speech, addressing the Audience:
"Good morning everybody, a very warm welcome to all the lovely parents, teachers, and the management body present here. Today we have gathered here for the orientation programme.
So, we can thank all the parents for trusting us with their child's education, and having faith in the work of Eduphile International Academy (edit the name of your school or college).
We are deeply obliged! Therefore, we would like to share with you the progress, that our institution has made over the years.
And also, introduce you to our teachers, who work day-in and day-out on your wards. Due to which they have given stellar performances throughout their academic years."
Sharing with Parents, the Objective of the Orientation Programme:
"Our prime objective of conducting this orientation program is to bring to your knowledge all the scholastic and co-scholastic activities, that we have peculiarly designed for your child's holistic development.
So that every parent can be enlightened about the school's curriculum. Which will make it easier for you to monitor your child's progress along with us. And you will also get to know, how our teachers meticulously work on their students to accelerate their learning."
Also Read: 12 Horrendous yet Funny Things you'd Understand if you are a Middle Child
Introduction of the Management Body:
"Before proceeding further, let me introduce you all to the core members of the management.
We have in between us, our respected Managing Director Dr. Jigyasa Kadam Ma'am. Her creative decisions and constructive approach towards learning, has always motivated us to strike the balance between learning and teaching.
Dr. J.E Wilson Sir, who is the Director of the school. His immense experience, support and great advices has always been an asset to the school.
Our School Principal Mrs. Dhruvika Chaudhary Ma'am with whose outstanding support 'Eduphile International Academy' has proved its mettle.
Our Administrative Officer Ma'am Mrs. Drishti Sharma, under whose keen observation and expertise, we are able to smoothly run our institution.
Our Academic Advisors are the heart of the school's curriculum, who make it possible to achieve the milestones of learning. So let's introduce you to Mrs. Veronika Messey Ma'am, the Academic Advisor of Junior Wing.
We are proud to say, that our school realizes the importance of HODs and the power of good mentors. Therefore, we have Mrs. Arya Dhiman Ma'am, who has 30+ years of experience as an English Teacher. She supervises English and Moral Science teachers and is also the core member of "Heartfulness" an International Organisation of Wellness and Meditation.
At last, I would like to introduce you to our Co-ordinator Ma'am Mrs. Ritunjaya Mishra, the Coordinator of the Senior Wing. She is responsible for managing the programmes and curriculum of the school. Her top priority is ensuring the welfare of the students as well as the staff members.
I hope, by now, you are well acquainted with us and our responsibilities as the body of management. Thank you for your patience, let's move forward…."
Opening the Event with the Lamp Lighting Ceremony:
"Without further ado, let's begin this wonderful event with the lamp lighting ceremony, for which I would like to call upon the stage Hritika Ma'am (insert name).
Thank you ma'am for lighting up this room with the glow of the lamps."
Speech for Prayer Session to seek the Blessings of The Goddess of Knowledge:
"Since every function that is held in our school is incomplete without Saraswati Vandana. So let's call upon the stage students of class 12th to do Saraswati Vandana. The beautiful hymns of Saraswati Ji have changed the aura of this room and I hope, we all can sense the positive vibes that this hall is filled with."
Speech on Welcome Dance:
"Hold your breath, as we are about to witness an incredible dance performance by the students of class 11th. Who have prepared a welcome dance for the parents (you can insert the name of songs) and the staff members of the school.
Please give a round of applause to the great efforts by these students and also the teachers, who choreographed it."
Speech on School's Presentation explaining the Guidelines of the School:
"As guide and mentors, we love parents who are actively involved in their child's life. As they dully check the work assigned by the teachers and make sure that their child is completing his or her work on time. Which definitely helps in enhancing their overall performance.
So with the motive to educate the parents about the school's curriculum and guidelines, Avantika Ma'am (insert name) will give all the essential information to you. Knowing this, will make you aware of how your child is doing in the class, and it will be easier for you to track your child's progress.
Now I would request all the parents to lend their ears to Avantika Ma'am's presentation.
Thank you Avantika Ma'am (insert name) for this lovely presentation. It was quite informative."
Also Read: 15 Important Lessons we can Learn from Children
Speech on Folk Dance:
"Since culture plays a vital role in the progress of mankind. So let's celebrate the beauty of our culture by witnessing the sprightly folk dance by students of classes 9th and 11th. They will perform on a medley of Indian folk songs.
I must say, it was a refreshing performance. We acknowledge your great efforts."
Introduction of Teachers:
"Since teachers are the facilitators of knowledge and also a friend and guide of students. Therefore, it is the duty of every parent to know the names of teachers and their work. For which we would like to give a small introduction of our lovely teachers, who with their hard work have always shown the best results.
Now I would like to invite all the teachers on the stage, to give their round of introduction to the parents. (Call the teachers one-by-one by their names and ask them to introduce themselves)."
Principal's Speech:
"We hope that the orientation programme has been fruitful for all the parents. Because now you would be well aware of all the staff members of our Sunrise family and also the culture of our school.
Moving ahead, it's time to hear some words from our Principal Ma'am, Mrs. Dhruvika Chaudhary (insert name), who is the pillar of strength to the students and the staff members. With her good work, she has always found smart solutions to grave problems.
Thank you Ma'am, for your kind words."
Also Read: Spiritual Enquiry: Why Children are Happier than Adults
Managing Director's Speech:
"Our MD Ma'am, Dr. Jigyasa Kadam (insert name) is the backbone of this institution, who always takes care of adding valuable resources to the school. So that there's no dearth of facilities, that come in the way of progress of the students.
She swears by Benjamin Franklin's quote, "An investment in knowledge pays the best interest."
Let's hear a few words from our MD Ma'am, who will share with us her vision for the school. Ma'am please come and address the audience.
Thank you Ma'am for invigorating speech on the importance of quality education."
Vote of Thanks:
"A heartfelt thanks to all the parents, who took out time to attend our orientation programme. We are humbled by your kind response due to which this event could be made successful.
We would like to welcome the newcomers with open arms and are proud to say, that this time we have found gems in the form of new students. We are confident that you will be polished by the teachers, which will enhance your overall performance and make you future ready."
If you liked Orientation Programme Speech for School or College, then you might also enjoy reading: