10 Best Memories of School that every grownup misses from time to time
10 Best Memories of School that every grownup misses from time to time
We often learn the value of things and moments either, when they are gone or when they become a distant memory of the past. If you are an adult, you will understand it on a deeper level. Because adult life teaches you a million lessons.
This is the time when we realize the importance of small things. Like the warmth of a deeper connection, the beauty of solitude and the ecstasy found in nature, which rejuvenates our soul.
Moreover, it makes us realize that the carefree days of childhood and school life, will never come back. But what we fail to understand is instead of lamenting, we can cherish them from time to time. How? By rekindling the fond memories of childhood so let's recall the 10 best moments of school life.
1.  Sneaking from the Class: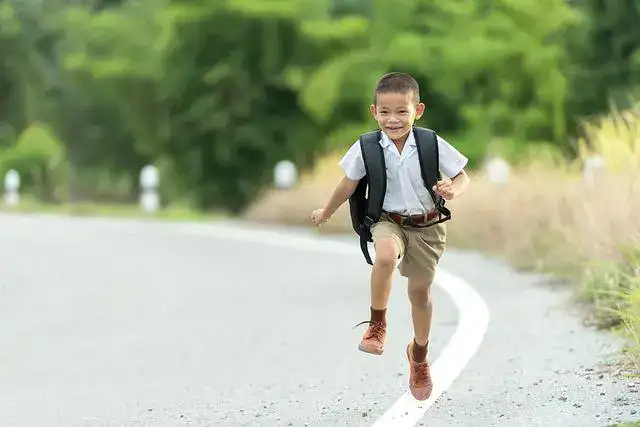 School life was full of guilty pleasures that we loved doing. The most hilarious one was to sneak from the class, before the arrival of next subject teacher. We would make a narrow escape from the classroom to enjoy the fresh air. It was so much fun. Sorry teachers!
Also Read: Best 100 Life is Short Quotes that'll Remind you to Enjoy every Bit of Life
2. Roaming like a Boss in the Corridor:
Remember when our teacher assigned us the duty, to deliver a message or book to another teacher. It was like getting freedom after many years, a dream come true. We would march like a Chieftain around the corridors and give a smirk to students, who were glued to their seats. Boo You! This is one the best memories of school that every grownup misses from time to time.
3. Eating Snacks in the Middle of the Lecture:
No matter how good of a student you were or how studious you were. We bet, you must have done this deed with your pals. If not, you missed the best part of your student life. Ah! the aroma of the food that lingered in the room.
Also Read: 100 Bitter-sweet Existential Quotes by famous Philosophers that'll hit you Deep
4. Exchanging seats to Sit with your Best Friend:
Students are required to maintain decorum in the school and to abide by the rules. If your teacher allotted you a seat with someone you dislike or who wasn't your friend. We would request him/her to let our friend sit next to us, and return the favor by helping the person to sit, where they want. It took efforts but the hustle was worth it, as could share endless moments with your best buddy. This is one the best memories of school that every grownup misses from time to time.
5.  Singing Gooood Moooorning Maaaaam together:
This is one such memory that is still fresh in mind. When a teacher used to enter the class, everybody used to stand up to usher greetings to her. But in a distinctive manner. How? By singing it and stretching the words so every student matches the rhythm, the tone, and the tune. It was like a choir performance.
6. Befriending tiny-tots of Kindergarten: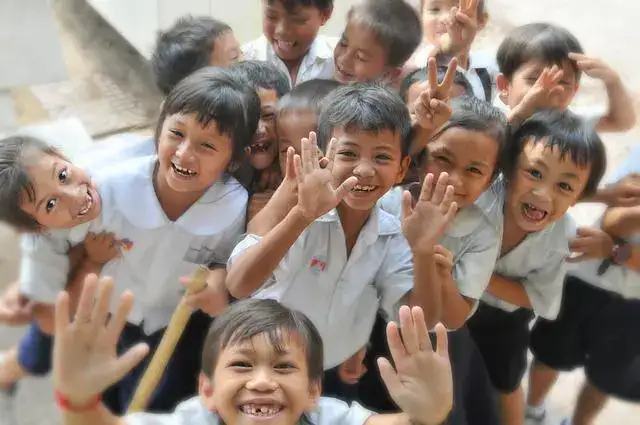 Everybody loves kids and students are no exception. Visiting the Junior Section was a delight, as you could talk to the tiny-tots of Nursery and KG. They always had something to tell. If was nice talking to them and these short trips often resulted in a friendship, between juniors and seniors. And when they grew up, they saw you with great admiration- as a mentor and as a friend. This feeling can't be put into words. This is one the best memories of school that every grownup misses from time to time.
Also Read: Spiritual Enquiry: Why Children are Happier than Adults
7. Playing with the Dummy Skeleton placed in the Biology Lab:
Every Bio lab of the school had a dummy skeleton, meant for understanding human anatomy. Little did the teachers know, it was a laughter medicine for us. We used to fondle with it. Placed its hands on its hips, make it dance and move in the absence of the room in-charge. Sorry skeleton man, hope kids these days aren't troubling you.
8. Fun at Festivals, Annual Functions, and School Fete:
School fests gave us the opportunity to bond with other scholars, who weren't our batchmates. It resulted in building heartfelt connections with students of other class and section. Many Juniors became friends with Seniors and vice-versa. Dance and skits performed in Annual Functions were great fun too. And so were the School Fetes, as we could wear casuals instead of that plain boring uniform. Old memories! This is one the best memories of school that every grownup misses from time to time.
Also Read: The Art of Absorbing: How to Soak Positivity like a Sponge
9. Shirt Day:
We were unaware of the fact, how life will be after school. All we knew was, we will go to college and will not have a tight schedule like school. We wanted to seize all the memories and make the most, out of those last few days left in school. We ran errands on shirt day, to get our school shirt inked by our favorite teachers and mates. Some wrote wishes for us, some quotes, while our buddies cussed us and made us chuckle. If you have a pig drawn on your shirt, then is none other than your best friend. This is one the best memories of school that every grownup misses from time to time.
10. Farewell which bought Tears to the Eyes:
How can we miss the extravagant farewell? When boys came dressed like gentlemen and girls like ladies. It was a treat to the eyes. The games, dance, and the walk, everything is seized in our memory. The old pictures still leave us with teary eyes. Those were the best memories of student hood.
If you liked 10 Best Memories of School that every grownup misses from time to time, then you might also like: