Walking on a Runway Galaxy- A Poetic Story on the Meaning of Life
He drove past the small steep valley, which he called "the ravine." And instead of going to his workplace, he decided to go on a quick adventure.
So he switched off his phone, and left a mail, which read, "I am not feeling well, won't be able to come today." And decided to throng the bridge, which he visited, when he was seven.
It was a stringy wooden bridge, and when he looked down from it. He could see his face dancing with the flow of the river. It was a mammoth foot-over bridge, which could only be accessed one-by-one.
The memories of the old creaky bridge lingered in his mind. And he winded his car towards the north. It was a long drive, and in the midst, he saw several backpackers, making bonfire at the base camp of Mt. Parvatraj.
Check out: The Meadow Flowers were Teeming with Joy
It took a couple of hours to reach the spot. When he was finally there, he parked his car, and took out his faux leather jacket to combat the chilly weather.
The high altitude winds brushed against his skin, and his nose turned red. In haste he forgot, he had to pass through the dense conifer forest to reach the overpass.
So he decided to embark on this new mission, during which he was beaten up by the pine needles, once, and then twice. When he was finally there, he was astounded to see a concrete bridge, twice as majestic as the old one.
It was decorated with lights and the bridge was glowing. As if was welcoming him, and saying, "Hello my old friend, I have grown up and so have you!"
Now much older than he was when he came here. He felt a lot has changed. Unlike other times, he was happy and positive about the change. He felt grateful that he can feel all of that, and much more than that…
It was the bridge that he was referring to or it was his 'old self' he was talking to. None of that was clear.
He took a few steps further and made it to the middle of the bridge. He saw the stars brimming, and the lofty mountains overlooking the bridge, the thickets holding the mystery within, and then he saw "him."
After spending sometime at the bridge, reminiscing about the trail of memories, he has left behind. He made a quick descent, and halted at a spot near the riverine.
The place was quaint, and surprising clean, as if no human has landed here, ever since. He quickly took off his odd-coloured socks, and soaked his feet in the bone-chilling water.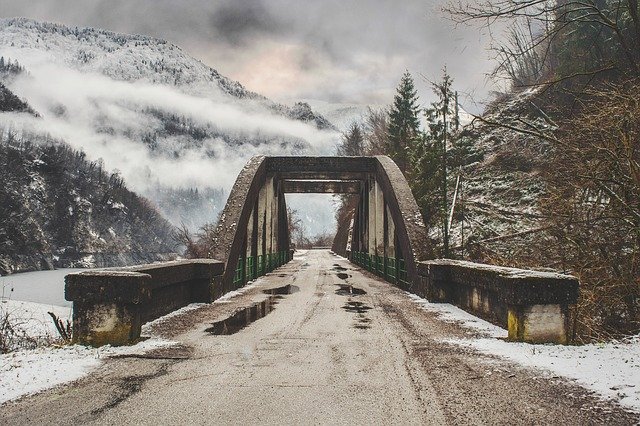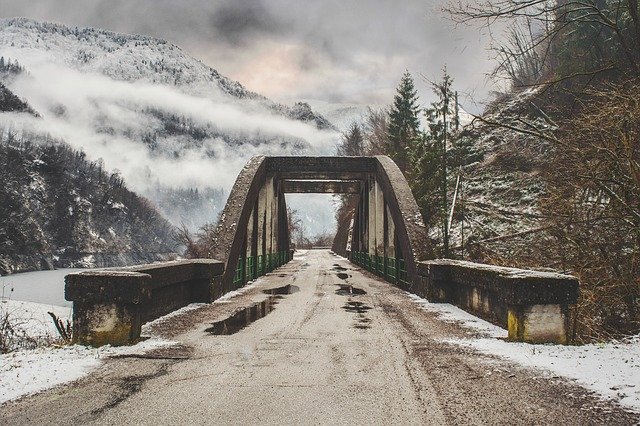 It felt tingly, and he wanted to seize the moment, not in a picture but in words. So he took out a pen from his pocket, and a crumbled piece of paper, which he forgot to get rid off from last evening's meeting. And with his numb fingers, he wrote:
"I'm walking on a runway galaxy, tearing through the darkness,
It feels as if I'm high,
Not on herbs neither on love, but my spirit is sky-high.
I walk like a lonely island, my chest feels heavy, and I think I'll collide.
My thoughts are numb like the moon-kissed water, it sighs!
The raging river has calmed, and the stars bathe in eternity,
because they will forever shine.
The stream looks like a buttercup, hiding the sweetest nectar, tempting thousands of fireflies.
I sit near the riverbank to soak its vivacious beauty,
The night has made the river to glow, like stars, dunked in milk.
My world suddenly became still,
and I noticed, the warfare has ended within.
Enacting the surrounding, my spirit is at peace again."
You may also like:
Let thy spirit be high in love. Namaste