Cutest Pictures of Ducklings that'll Prove they can Express Anything
We humans think, our species can express and emote anything, as we have all the advantage that comes with human evolution and social interaction. Making our face one of the most expressive tools, that can communicate anything without saying a word.
Because our facial muscles help us in conveying our feelings even with the wink of an eye, which could suggest someone is trying to flirt. But do you know one of our loving aquatic species have challenged us by showing off their soft expressions?
They are none other than little ducklings, who can convey anything with their bobbling heads, wide beaky smile, and their happy feet postures.
Don't Miss This: Have you seen a Squirrel smelling flowers? This photographer has made it Happen
Little Ducklings are Champs in Expressing:
If you don't agree with me, then check it out yourself. Here are some of the cutest pictures of baby ducks, spreading good vibes with their tiny feathery bodies.
Some of the pictures are so precious, that it makes me wanna hug these fuzzy creatures. These little champs have already won my heart with their badass expressions. Now it's your time to smile.
So quickly jump over to the Cutest Pictures of Ducklings that'll Prove they can Express Anything.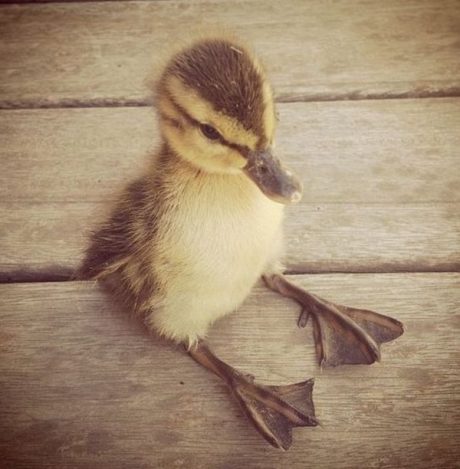 Instagram Duckie Model: "Hey! I'm a little mallard duckling, and this is how I flaunt my toned legs."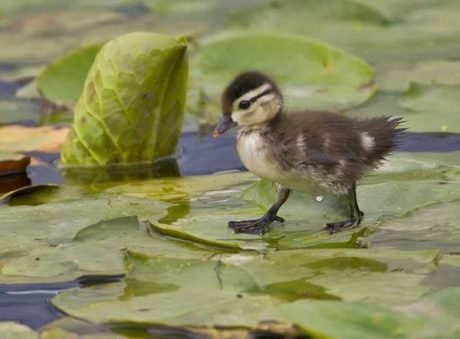 Little baddie going for a morning walk. OM
Don't Miss This: Cutest Pictures of Bumblebee's Butts making Rounds on the Internet 
Sporty Ducklings: "Yay! off we go. Next time, we three brothers will participate in Ducklympics. FYI its Olympics for ducklings."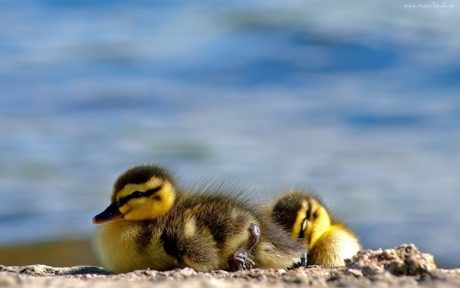 Brother Duckling: "Sorry friends I cannot come for swimming because I'm babysitting my little sister."
Duckie-the-Demi God: "All your life, you were wondering can anybody walk on water. Seems like your wish has come true today. Now watch me, walk like a God on water."
Little Duckie: "I love you, Mamma. You are so are so beautiful."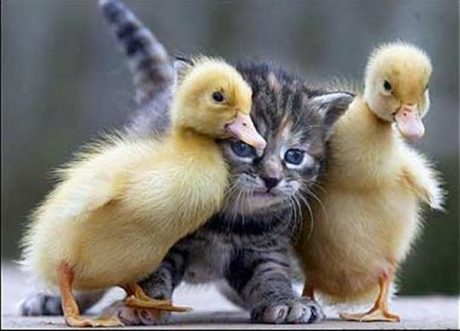 Check out the duckling in the extreme right. Looking like that one friend, who after hitting the gym for one week, tries to flaunt his chest. The kitty squished in between is thinking, "Y'all can have me."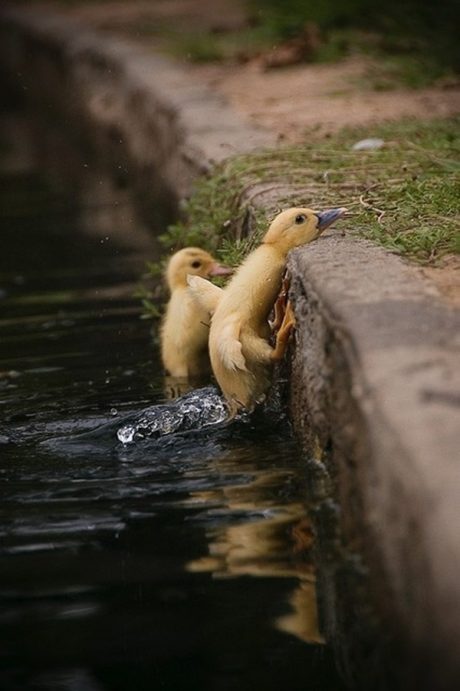 Miss Duckie: "I'm working on my neck, it's called duck-a-massage, strictly done in the "pond," which is the salon for ducks." WARNING: Only recommended for ducklings, so they can have slender necks.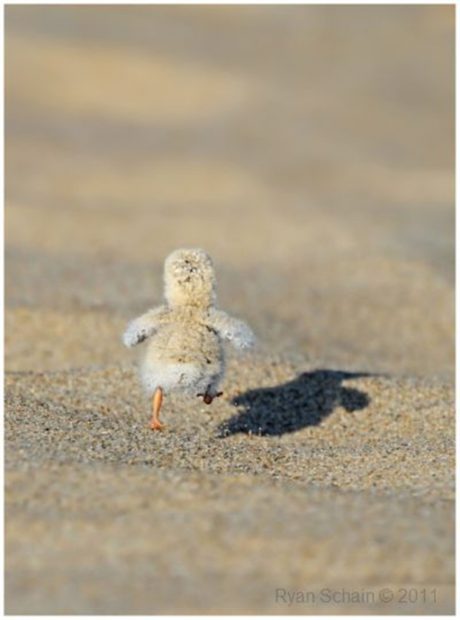 Angry Duckling: "Huh! They don't wanna be friends with me. I'll tell my mum."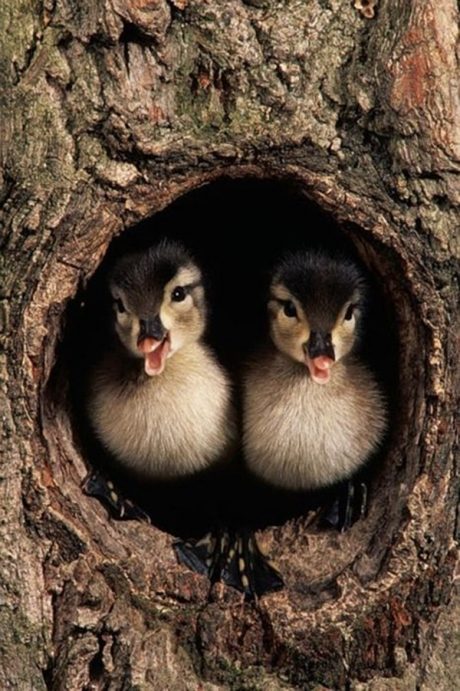 Twin Trouble: "Hello, we are twins!"
Trouble in Duck-a-world: Duckling No. 1– Stay away from me, you have pooped. Duckling No. 2– No darling, it's a bread crumb lying under my bum.
Ducklings who know Civic Sense better than Humans: "Common pals, let's conquer this! But first, let's form a queue."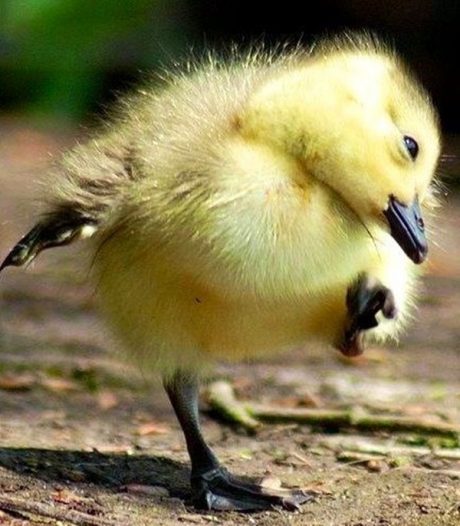 Miss Iggy-the-Duckie: "I'm so fancy, you already know. I'm in the fast lane from L.A. to Tokyo."
Sleepy Duckling: "Ummm. Good morning, I need to take a bath."
Naughty Duckling: Mum has gone out for a swim. Time to sneak out."
Gangsta Duckie: "Don't you mess with me. I've got guns loaded all the time. Beware! of the duck life."
You may also like:
Let thy spirit be high in love. Namaste