Every Small Thing About You ~ Love Story Poem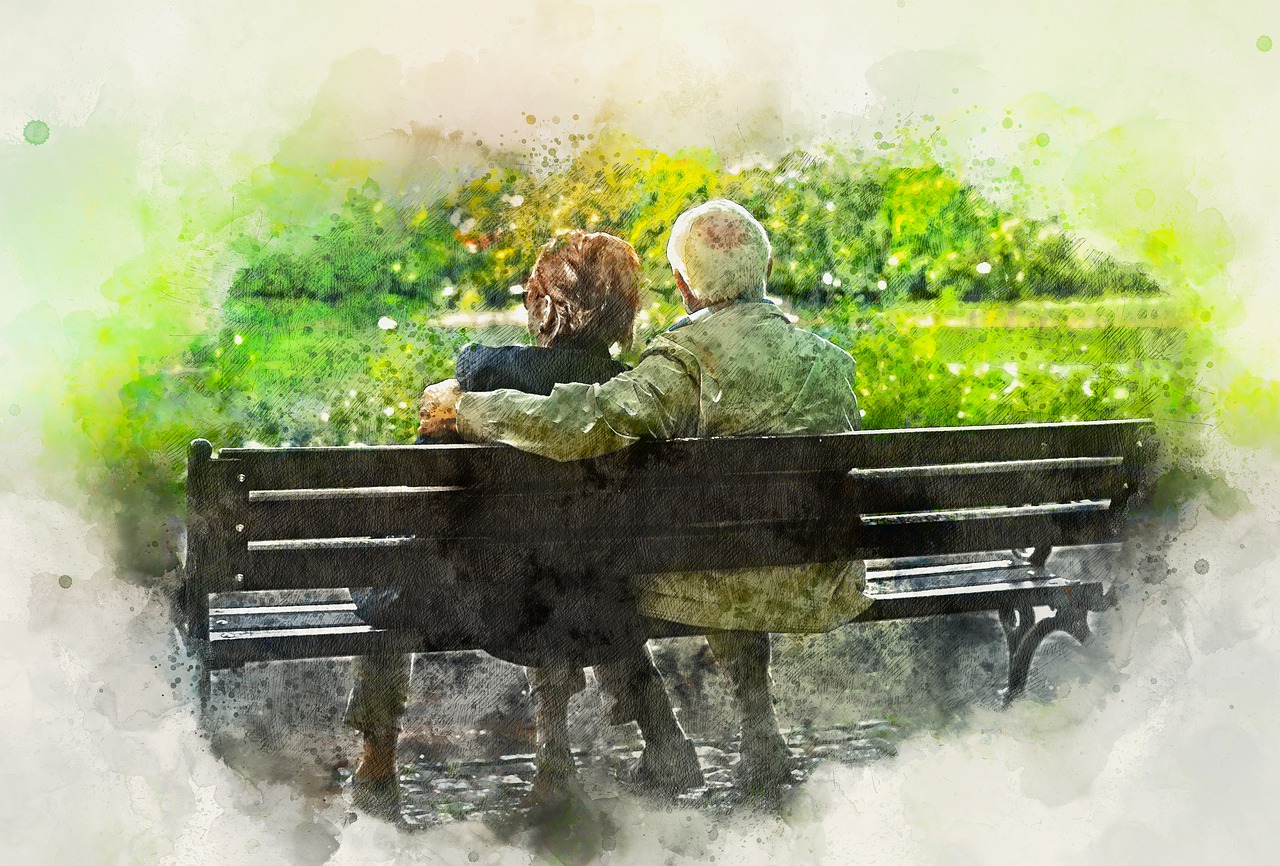 Every Small Thing About You ~ Love Story Poem
It was time to depart, as he started feeling he is getting adrift from his sole purpose. He was a tall, charming, young lad with dark thoughts driving his mind to a state of discontentment. She was a vivacious, young girl bubbling with chaotic energy. Together, they made a duo of eternal love with a hint of madness.
In her entire life, she never saw a man, as interesting as him. As unlike other men, he never impressed her with his wit, humour and flattery. He was like a child with innocence dripping from his countenance. To hide that gentler side he always wore dead expressions and used his tongue to curse and bash the follies of the denizens.
Since, they both were unhappy from within. Therefore, to ease their want-wit sadness which came from the world, they decided to be good companions. However, within a short period of them she became his "world" and he became her "only wish." Deep inside, they both were aware of their shortcomings. So they were mentally prepared for the separation.
Several lows and highs came in their life but they continued to stand strong in the face of bad time. When several years passed and she surprised him with her dedication and efforts. He thought~ "Why is she pursuing me? A man who has nothing to offer but love, which comes with great price."
In a panicked state, he felt her life will be hell with him. As his mind wanders aimlessly and sometimes it becomes tough to pull the strings. So he decided to close the book of love, wishing she would be happier without him.
After, which he moved away physically but not emotionally. There was nocturnal silence between the two, the guy wished for her to move forward as he desired to be alone. Whilst the girl was pulling the weight of their relationship on her shoulders, like the stone carried by Sisyphus.
When she realised, he has given already given up on her, but didn't wish to tell her. She tried to knock his door the last time, but it was left unheard. So she tore a paper from the diary in which the entries of their love were made, then wrote something, and slided that paper into the room from the opening at the bottom of the door.
Time flashed by like the grains of sand and now they were old and crusty. The girl was now an old lady whereas, the boy who was an old shrivelled man now, lived in another country.
One day while cleaning the store room, he saw a white envelope with a ribbon, he thought— From where did it came? Then he saw it was torn from the edges as if somebody tried to ravage it, a dog maybe. Then he recalled oh it might be Timmy, his Pomeranian dog, who loved chewing things, especially paper. He must have hidden it inside the box. He got a bit emotional thinking of his little grizzly companion, who was no more with him.
Turning towards, the letter, he tried to open it and what he read gave him a panic attack.
He got a flashback and memories, picture of his beloved roved in front of his eyes. A cloud of sadness and grief took over him, as he read the letter~
"I like procrastinating and thinking of every little thing we had in between.
Though you complained a lot,
But I loved every small things about you, that made you, "You."
The way you held my hand even when you felt uncomfortable doing so in public.
And you held it firmly, just to make me feel you are there with me, and will never leave.
I felt safe in your company and happy.
When we were around each other, I felt complete and proud that you chose me.
I miss all the little things about you,
Even those that I don't wish to remember,
because they too carried a sombre message.

While cleaning the window pane, a tear jerked from my eye.
It left a message for you, that I remember all the small things about you.
There isn't a particular reason why we love someone,
But the small things about them draws us towards that individual.
Like the time, you told me when you were little,
You tightly held your dad's vest with your tiny hands because you felt safe beside him,
And told me, you loved the smell of his skin.
You described his smell as the smell of sweet childhood.
You told me, I too smell like nostalgia,
And I notice your eyes widen every time you express yourself.
Because you rarely do.

A tear again jerked from my eye remembering~ how innocent and unique you are to me.
I promised myself to preserve your innocence and to protect it from the world.
I know why you never said bye on the phone and discouraged me to do so.
You rarely expressed anything as the other side of you wanted to be alone.
I hope you are happy alone remembering~ how much I adored all the small things….
That I observed about you because you were so unique and dear to me.
And will always be.
I am crossing my heart,
So are you, I hope we will meet again when we grow old and discuss~ about your rigid decisions and your longing for solitude."
His eyes couldn't stop welling tears, as all these years, he thought, she gave up on him. But she didn't and still wanted to pursue him. He felt horrible for being stupid and naïve. As now he knew, that solitude is a bliss but loneliness sits on your back, and you struggle to get it off.
Suddenly, he was disturbed by a call, he turned back and saw a beautiful old lady calling him to take the food to the dinning table. In a perplexed state, he asked her~ "Who are you?" The lady cracked into a grim laughter and said, "Shovon, I am the lady who wrote you this letter. You have stopped taking your pills? Haven't you."
She made quick steps towards the other room and brought the pills prescribed to Alzheimer's patients and mumbled, "My dear old husband, I never left you because I knew you'd be lost without me."
Let thy spirit be high in love, Namaste!
If you liked Every Small Thing About You ~ Love Story Poem, then you might like to read: