Loving an Introvert: How to Connect with Someone Reserved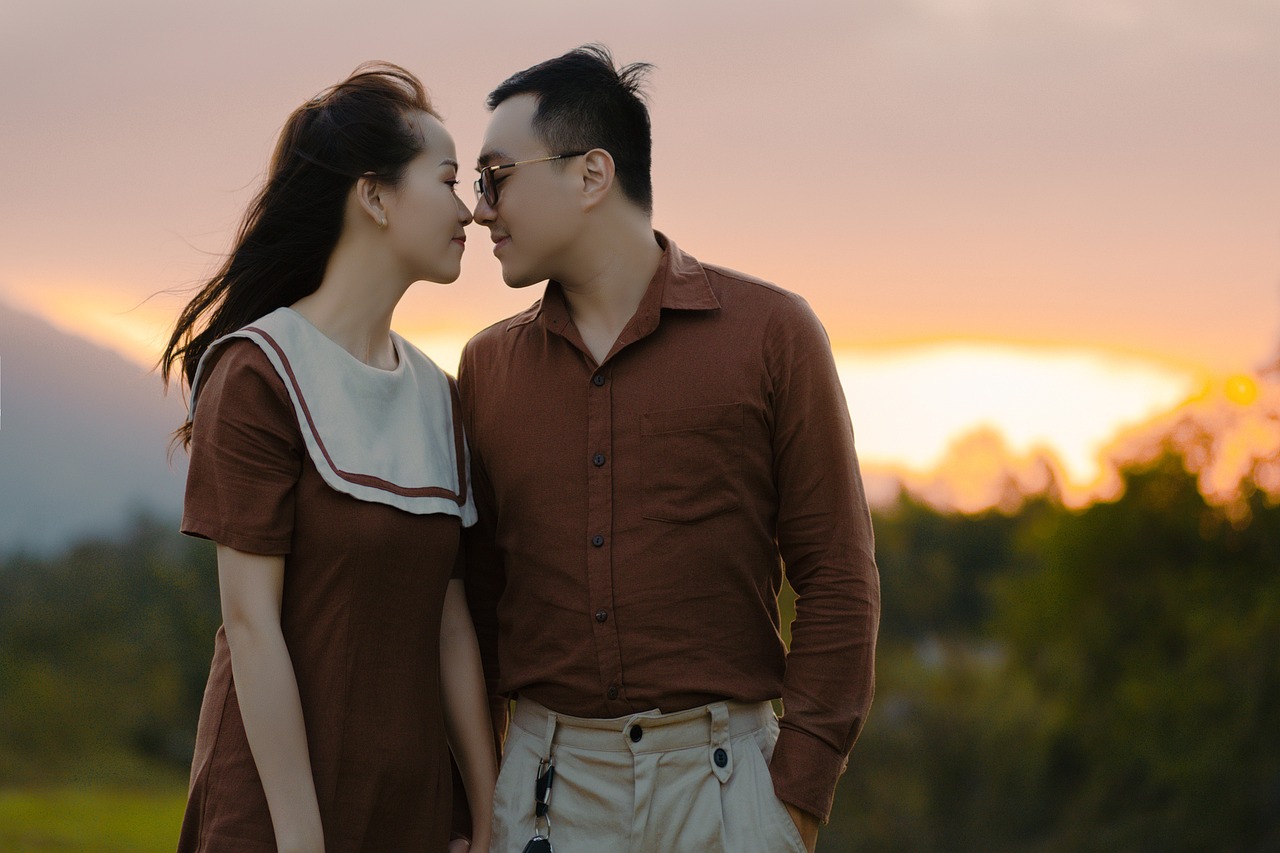 Helpful Guide for Loving an Introvert:
Love as simple as it sound is hard to give away freely and even harder to receive. Things begin to change, when the one you are deeply in love with is the polar opposite of yours.
If you are the dawn, he is the dusk and as we are talking about this, if you are an extrovert you'd definitely relate to this one. Because when your way of living life, doing and viewing things is different from your partner then some sparks will fly.
However, a little sparking doesn't mean that it will burn the relationship down. With calmness, patience and a few useful tips, you can keep your relationship going smooth and steady.
So let's make your life a little easy, by giving you some of the much needed tips on loving an introvert and how to keep your relationship healthy with someone reserved.
Love holds a Different Meaning for Everyone
Love holds a different meaning for everybody, as it cannot be contained in a simple definition. Every person has his or her understanding of love. While some might feel irritable to contain their feelings, others may feel hesitant to express theirs.
Love in every literal sense is a complicated thing to work out with. Especially, if you haven't felt it from within or haven't found its meaning yet. And it is even harder when your partner is your polar opposite. Someone who keeps a lot to themselves, is reserved and introverted or has a distinctive personality. As it takes an infinite amount of time to decipher their feelings, and how to make them feel comfortable around you. If you are deeply in love with an introverted and reserved person, then quickly dive into the info.
Also Read: 15 Major Signs Someone is Secretly Jealous of You
Loving an Introvert: How to Connect with Someone Reserved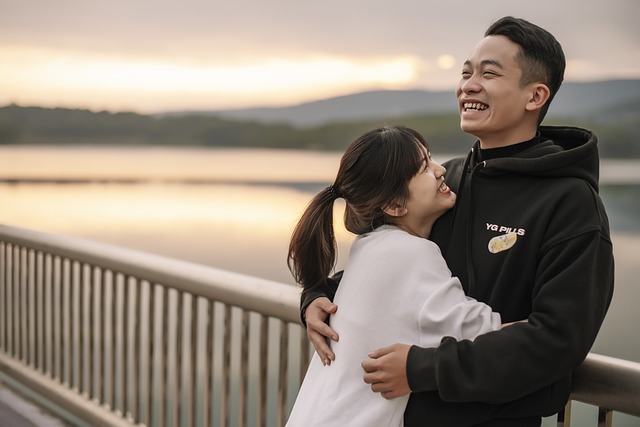 Introverts have a different love language, where their gestures speak volumes about the love, they have in store for you.
If you are an extrovert, who is head over heels for an introverted partner, then you'd know that dating a reserved person needs a lot of patience. As, they are not the regular kind, who will be eager to share what they feel for you.
On the contrary, they will safekeep their emotions, greatly observe you and will wait for the right time to shower you with their abundant love. If only, you will be able to satiate their emotional needs and make them feel comfortable in their skin.
So before making the great leap, you should know the do's and don'ts about loving an introvert. Go through this meticulously curated guide on loving an introvert and know whether you are compatible for an introverted partner.
1. Don't just Speak but Listen
People who are reserved by nature don't share details about them. One has to pick information from the things they tell you. Let your partner vent out as much as possible. You may never know when they'll feel like doing it again. As introverted people are reserved by nature, they don't talk much about their life and how they feel from inside.
Pro Tip: The pro tip on loving an introverted partner is to focus more on understanding instead of responding quickly. Keep your ears open to their conversation or talks. Try to notice the minute details, which will tell you a lot about your partner. Like what makes him angry, what brings him joy and what hurts him the most.
Do this to sow the seeds of trust in his heart. This will definitely help you to connect with someone reserved.
Also Read: 8 Best Qualities of Introverts and How to Benefit from It
 2. Be patient as Good things take Time
Introverted and reserved people are not so friendly in the first few meetings. They may take a significant amount of time to open up to you. If they are sharing details of their life like their past, childhood, good times, bad times and their worse days. Then it is a good sign which indicates, they are drawn to you.
Pro Tip: To build a healthy bond with a introverted and reserved person is share your life stories and struggles. As such people appreciate heart-felt connections that touches the kernel of their heart. This might help them in opening up a little. The only thing to remember is to not rush and vomit everything. Before letting the sparks to fly, let time create its magic.
3. Don't be Insensitive and Judgemental
Our techno-savvy generation wants everything at once. Be it relationship, commitment or answers to their questions. Many don't want to invest their time in bonding with their potential partners. But are ready to savour the fruit of it.
If you like someone, who doesn't open up easily, then you should try to make them feel comfortable first. Let them know, that you aren't leaving in the spur of the moment. You are here to stay forever.
Pro Tip: Allow your partner to speak his mind, don't be a judgmental freak and let him open up to you. Try to create a safe space for your partner, only then you will be able to come close to your partner. Relationships are not built in a day, you have to invest your time in it. So be patient, let time and your commitment create its spell.
Also Read: 12 Hard Hitting Life Lessons Loneliness & Isolation is Bound to Teach You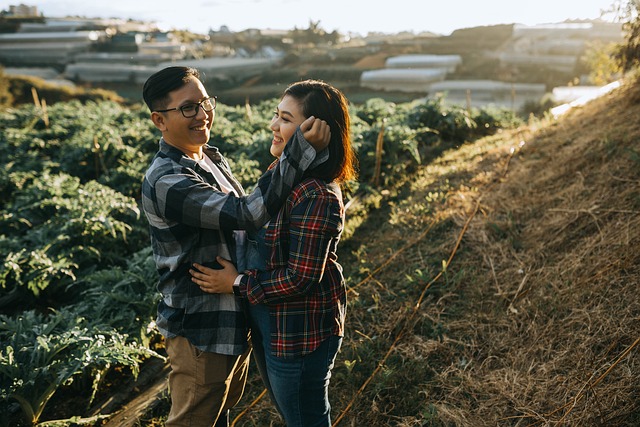 4. Bond in Peace, where your Voice reaches his ear
Introverts thrive in peaceful settings, where they feel naturally attuned to themselves. So instead of wasting your time going out for movie, dancing and hollering around the amusement parks. Where no one, not even you can hear your own voice, or dare to speak in such maddening clutter. Opt for spending some quality time in the lap of nature.
Pro Tip: Plan outdoor excursions, go hiking to places, that are naturally abundant and experience the bliss. Where you two can have a heart-to-heart conversation amidst the glory of nature. This will help your partner to feel at ease, and it will make your relationship stronger.
People who keep a lot to themselves tend to be introverted and nature is one of the places, where they feel at home. So plan your meeting in a beautiful natural space, that makes him comfortable to vent out his feelings for you.
Also Read: Loving a Lone Wolf: How to keep a Relationship on with a Loner
5. Don't Belittle and Understand his Introverted Nature
Loving an introvert is a beautiful journey of understanding, patience and commitment. You need to be more observant, notice what makes your partner upset and what elates his heart. So you know when to halt and when to let loose. Don't dismiss your partner's emotional needs or burden your partner with yours.
People having such introverted personalities don't easily allow anybody to enter into their mind field. They are very selective about people and once they enter into a union. They are doting companions. But you can only cherish their sacred companionship, when you allow them the space to breathe.
Pro Tip: Instead of dismissing your partner's wellness and forcing your emotional needs on him all the time. Respect his need for alone time and appreciate that he is not clingy unlike energy vampires, who suck away the joy from the relationship. Try to have patience and give time for trust to build naturally.
Where there's a will, there is a way, "Love recognizes no barriers. It jumps hurdles, leaps fences, penetrates walls to arrive at its destination full of hope." – Maya Angelou
6. Accept your Partner's Individuality
Introverts are introspective individuals, who need their alone time to recharge themselves. Embracing their quiet nature and their perspective on life would help you earn mutual respect and faith.
Loving an introvert means building patience and acknowledging that your partner has had a different upbringing, environment, background and caregivers that has shaped his unique personality.
Relationships are not built on the foundation of sand it requires strong commitment. So do not find faults in your partner's nature rather try to understand, that your partner is a different individual. He or she is not a spitting image of you and that's not what you should seek in a relationship.
If you are looking for a companion, who always agrees with you or joins you in your plans, just to make you happy even though it's half-heartedly. Then you are demanding a lot and eventually, your greed for clingy love will devour your relationship.
Do ponder on these lines, "Love takes off the masks we fear we cannot live without and know we cannot live within." – James Baldwin
7. Communicate your Problems and Issues effectively
If you wish to nurture a strong bond with your partner, then you must communicate effectively. Discuss the differences you have and whether they pose an issue in bonding. Share with him, how you feel about him and what you wish for in a relationship.
Sometimes, a tough exterior hides a soft interior and this can be said for introverted lovers. They might appear as if they are lacking emotions or are not feeling it. But in reality, they are the ones, who are craving for that emotional intimacy. Are being too cautious not to hurt themselves and their significant other by taking it forward, unless they are sure about the fire burning inside is mutual.
Pro Tip: Remember if you want to connect with an introvert, you have to be a conversation starter. Because many times, introverts would not open up the conversation and will shy from talking about the issues, they are having in a relationship. Not because they are insensitive or don't want to make their relationship work, but because they don't want to hurt their partner in any way possible.
Have a healthy discussion on how you both can bridge the gap, you have in between by communicating effectively.
Set healthy boundaries, so you both can have your space and bounce back to each other every time with renewed vigour. By doing so, you can build trust and emotional intimacy. Your relationship will stay fresh and you will never feel too overwhelmed with love.
Also Read: Body Positivity: 10 Best Ways to Love the Skin You're In
8. Don't Push him to Be a Social Bee for Loving an Introvert
Extroverts love socialising. They get their boost of energy from getting connected with their friends, family and even complete strangers. For extroverts being around people comes naturally. They get charged up and feel immense joy in making human connections wherever they go.
Extroverts are fond of stories. They can go to great lengths to find interesting walking human libraries. Extroverts can never get bored of listening and telling stories to anyone, who interests them. This is the reason, why extroverted people have such big and popular social circles.
However, for an introvert socialising can be exhausting and overwhelming. This doesn't mean, that they are bitter and cold towards people or they don't like to get in touch with their emotional side.
It's because they are naturally inclined towards solitude. As quietude makes them feel at home, where they can celebrate themselves. Be how they actually are and nobody will judge them.
Pro Tip: Without sugar-coating, let me straight get to the point. Sometimes, extroverts cross the line (not all but some do) where they try to please people and it goes so far, as getting their partner involved.
The horrifying thing about this is, whether their partner approves their people pleasing behaviour or not. Do not ever let your emotions take control over you and allow yourself to lose your conscience. As it will turn rot your relationship and the relationship will collapse. Because for your sake, your introverted partner will try to put on a show but that will not last long.
Also Read: What is Self-love, Why is it Important and 12 Ways to Practice it
9. Try to find Balance in Social Activities
If only I could give you one piece of advice on loving an introvert, it would be this. If you learn how to strike balance in social activities that require your partner's presence and only reserve social meetings when necessary. Then your partner would never feel the burnout.
He/she would appreciate that you are acknowledging their emotional requirements rather than pushing your expectations on them.
Understanding and accepting each other's differences is what keeps a relationship between an extrovert and introvert going. So don't try to row on two boats at the same time. It will only make things messy for both.
Pro Tip: Don't brag about your partner's social abilities as it will only make the situation worse. Your friends and family will be interested in meeting him/her and will always insist you to bring your partner along in any function.
Make social plans with him, which are important to you and which actually helps to foster love in between. If your partner will meet your close ones, he will also be happy to know that you have such a loving, caring and amazing social circle.
Also Read: How to take care of the Emotional & Mental well-being of an Empath Child
10. Find Common Interests to create Healthy Interaction
There must be something common in you two, which has sparked your interest in him. Therefore, you must observe that and find a common ground. Incorporate activities and strike conversations on topics that you both are interested in.
This will strengthen your bond and it will keep your introverted lover hooked onto you. He will look forward to meet you and will deeply cherish the tender moments spent with you.
Pro Tip: Loving an introvert means, sometimes you need to compromise because the definition of fun is different for an introvert. To make things work, you can find common interests and plan dates and holidays based on those interests.
Not only he will appreciate your kind gesture but will also reconsider his plans for you. So next time, you don't have to compromise. This is how relationships work in the long run, where instead of compromising, you learn how to adjust to each other's lifestyle.
If you follow these tips on loving an introvert, then your introverted partner will definitely come out of his shell just to be with you.
Let thy spirit be high in love. Namaste