107 Best Names with Dark Meaning (Male & Female)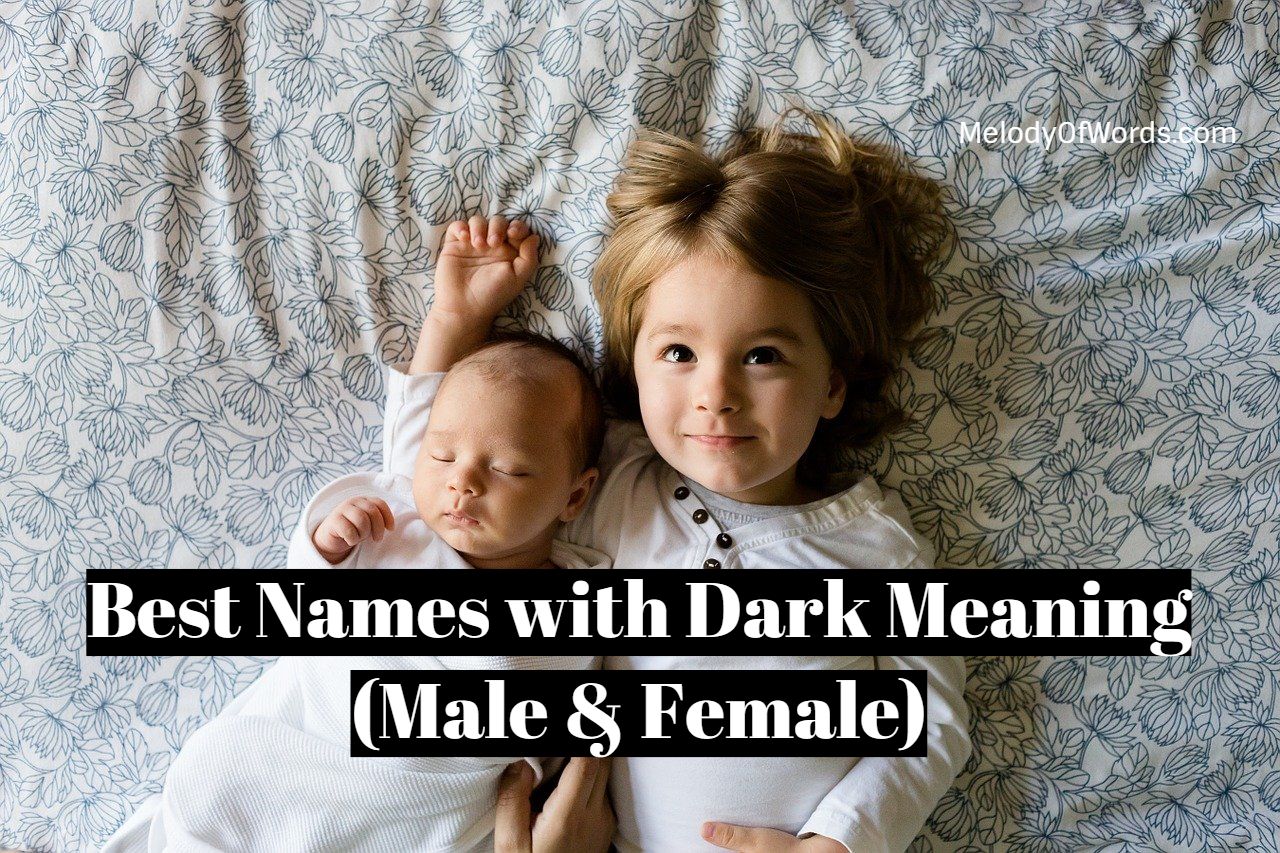 Names with Dark Meaning
Over the years, people have started taking interest in giving unique names to their babies. These days, parents ponder deeply while naming their baby and even consider names from other cultures too. If they like the sound of it and love the meaning behind it, then they don't hesitate naming their child after that.
Now parents don't like to give common names to their children, or names of their favorite actor/actresses, personality or their role model. Because they know, no matter what name you assign to your child. Your child won't imbibe that person's qualities rather he will develop his own unique personality.
Therefore, now parents don't shy away from giving quirky, uncommon and eccentric names with dark meaning that might make others think—- "Why did they give such a dark name to their child?"
But as great English playwright William Shakespeare said, "What's in a name? that which we call a rose by any name would smell as sweet."
A rose would smell sweet even if was named gutter because, it won't lose its quality, no matter we call it by.
Therefore, if you are into goth culture or eccentric style and wish to give your children names with a dark meaning. Then here's a unique list of names with dark meaning that you might like. So check out these unique male female names with dark meaning. We have highlighted our favorite ones for you.
100 Names with Dark Meaning (Male & Female)
Names with Dark Meaning for Girls: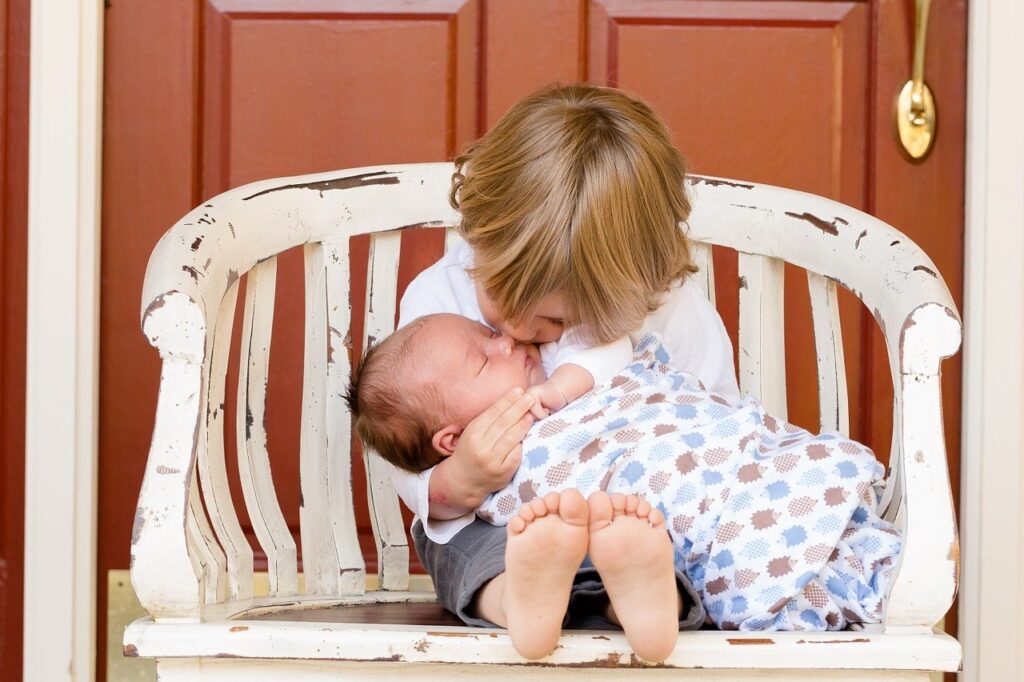 | | | |
| --- | --- | --- |
| No. | Name | Meaning |
| 1. | Adreanna | Dark, derivative of Adria, French origin |
| 2. | Nisha | Dark night, Hindi name, Indian origin |
| 3. | Amaya | Night rain, Basque name |
| 4. | Adrienne | Dark lady from the sea, Gothic name |
| 5. | Annabel | A combination of the Latin name Anna, meaning grace, and the French word belle, meaning beauty |
| 6. | Branwen | Beautiful raven |
| 7. | Achlys | Darkness, Greek origin |
| 8. | Alma | Dark red lips, Arabic origin |
| 9. | Blaque | Dark, English origin |
| 10. | Bruna | Dark-haired, German and Italian origin |
| 11. | Brangwen | Dark and pure, Welsh origin |
| 12. | Brunhilde | Dark or noble, German origin |
| 13. | Brunetta | Dark |
| 14. | Belladonna | A poisonous plant is popular in witch stories |
| 15. | Brenna | Raven or Black-haired, Gaelic origin |
| 16. | Amaris | Child of the moon |
| 17. | Celestria | Heavenly |
| 18. | Chandra | Moon, Hindi name, Indian origin |
| 19. | Charna | Dark, Yiddish origin |
| 20. | Carey | Black, Gaelic origin |
| 21. | Crimson | Deep and bright shade of red |
| 22. | Collis | Dark-haired, English origin |
| 23. | Ciara | Derivative of Ciar, which means Dark. |
| 24. | Chiara | Dark, Irish origin |
| 25. | Ciarda | Dark, Gaelic origin |
| 26. | Corvina | Dark-haired, American origin |
| 27. | Chanda | Moon, Indian origin |
| 28. | Darcy | Dark one, French origin |
| 29. | Darcel | Dark one, French origin |
| 30. | Devin | Poet, Gothic roots |
| 31. | Drusilla | Strange one |
| 32. | Devlin | Little dark one, Celtic origin |
| 33. | Darcie | Dark-haired, Irish origin |
| 34. | Delaney | Dark challenger, Irish origin |
| 35. | Devany | Dark-haired, Irish origin |
| 36. | Desdemona | One of Shakespeare's most tragic heroines |
| 37. | Duna | Swarthy, Irish origin |
| 38. | Ember | Spark |
| 39. | Emmeranne | Raven |
| 40. | Ebony | Dark wooded tree, English origin |
| 41. | Eleena | One who shines in the darkness, Spanish origin |
| 42. | Fala | Crow |
| 43. | Feronia | Goddess of the forest |
| 44. | Gethwine | Dusky one, Welsh origin |
| 45. | Garnet | Dark red gemstone, Irish origin |
| 46. | Jemisha | Queen of darkness, Sanskrit origin |
| 47. | Hesperia | Evening star |
| 48. | Kali | Goddess of destruction, Indian origin |
| 49. | Keyara | The dark little one, Celtic origin |
| 50. | Hamna | Dark grape |
| 51. | Kiera | Dark-haired, Irish origin |
| 52. | Kshipa | Darkness of the night, Indian origin |
| 53. | Leighla | Dark-haired Arabic origin |
| 54. | Medea | Cunning, Greek origin |
| 55. | Morrisa | Dark-skinned, American origin |
| 56. | Mindy | Dark or gentle, English origin |
| 57. | Strega | Witch, Italian origin |
| 58. | Morrisa | Dark one, English origin |
| 59. | Narine | Dark person, Greek origin |
| 60. | Risna | Dark-haired, Indian origin |
| 61. | Sierra | Dark, English origin |
| 62. | Tamala | Dark tree, African origin |
| 63. | Tynan | Dark, Irish origin |
| 64. | Nox | Dusk, Latin origin |
| 65. | Umbra | Shadow, Latin origin |
| 66. | Zelda | Dark battle, German origin |
Also Read: 85 Awesome Vampire Names with Meaning and Origin (Male & Female)
Names with Dark Meaning for Boys: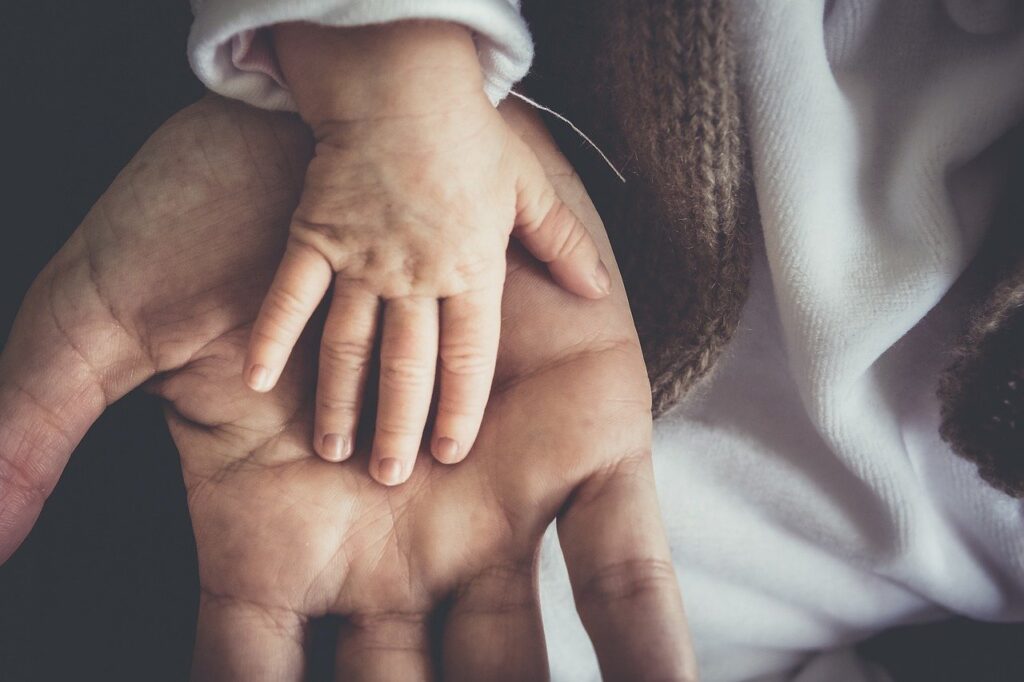 No.
Name
Meaning
67.
Aabinus
Dark colored or Ebony
68.
Abnus
Dark wood tree, Arabic origin
69.
Adham
Dark-complexioned, Indian origin
70.
Akmad
Dark
71.
Adrean
Dark one, Latin origin
72.
Adriano
Dark one, Latin origin
73.
Bruns
Dark-skinned, English origin
74.
Cary
Dark one or pure, Gaelic origin
75.
Cronan
Dark one, Irish origin
76.
Dade
Dark one or exploited, Latin origin
77.
Daray
Dark, American origin, Unisex name
78.
Dargan
Dark-haired, Irish origin
79.
Devlin
The unlucky or dark one, Irish origin
80.
Delano
A dark being
81.
Donner
Dark Warrior, one who is strong as thunder
82.
Doogie
Dark water
83.
Dorjan
A loving dark man
84.
Dougal
Dark stranger, Irish origin
85.
Duncan
Aark warrior, Gaelic origin
86.
Dwade
Dark traveler, English origin
87.
Erebus
Darkness, Greek origin
88.
Gethin
Dark-skinned, Welsh origin
89.
Helmer
Warrior's wrath, German origin
90.
Heolstor
Darkness, English origin
91.
Hades
Unseen
92.
Harken
Dark red, Irish origin
93.
Hethin
Dark-skinned
94.
Jai deep
The Light's victory over darkness, Indian origin
95.
Kek
God of darkness, Egyptian origin
96.
Kuragari
Darkness, Japanese origin
97.
Kaanan
Dark Forest,
A childhood name of Hindu God Krishna for his love for forests
98.
Kanha
Another name of Hindu God Krishna
99.
Kaval
Black-toned, Indian origin
100.
Maury
Dark-skinned, Latin origin
101.
Morrey
Dark-skinned, English origin
102.
Orpheus
Darkness of the night, Greek origin
103.
Perran
Dark little one, Cornish origin
104.
Tamal
A tree with a very dark bark
105.
Tamas
Darkness, Indian origin
106.
Trory
A dark skinned person
107.
Tamesis
One who is dark, English origin, Unisex name
If you liked these Names with Dark Meaning, then you might like: